Community Calendar December 27 - January 2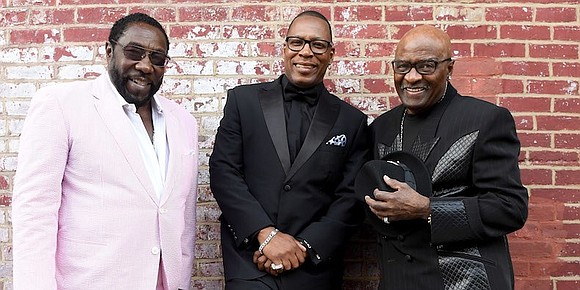 Greetings! As we end the year with this last column of 2018, we acknowledge a wonderful event that occurred earlier this month involving our good friend and colleague, brilliant producer Voza Rivers of the Greater Harlem Chamber of Commerce and the New Heritage Theatre Group, which in association with Professor Tokio Sakoda of Japan, creator of the Unheard Notes Piano Para Association, presented the extraordinary Unheard Notes for Peace, Love and Harmony fourth annual International Piano Competition for People with Disabilities.
The International Competition hosted 33 pianists with disabilities from 13 countries at Synod House on the grounds of the historic Cathedral of St. John The Divine (largest Gothic Cathedral in the world). The final competition, awards program and concert was held at Baruch College. Bravo!
On behalf of our GBE team, we are wishing a "Happy New You!"
THEATER
"American Son," a gripping tale about who we are as a nation and how we deal with family relationships, love, loss and identity. Starring Kerry Washington ("Scandal," "Race") and Steven Pasquale. Directed by Tony Award winner Kenny Leon ("A Raisin in the Sun," "Fences"). Marking the Broadway debut of playwright Christopher Demos-Brown. Booth Theatre, 222 W. 45th St. between Seventh and Eighth avenues. Show runs 90 minutes with no intermission. Call 212-239-6200 or visit www.americanson.com or telecharge.com.
"Once on This Island." A fearless peasant girl takes a remarkable life journey for love. Circle in the Square Theatre, 235 W. 50th Street, New York, N.Y. Tony Award winner. For more information, call 800-447-7400 or visit onceonthisisland.com.
"King Kong." He's 20 feet tall and weighs 2,000 pounds. He's monstrous and moving. And he is on Broadway now in a $35 million musical that has been in development for nearly a decade. Broadway Theatre, 1681 Broadway, New York, N.Y. Call 844-379-0370 or visit www.ticketoffices.com.
EXHIBITIONS
"Black Citizenship in the Age of Jim Crow" explores the struggle for full citizenship and racial equality in the 50 years after the Civil War. When slavery ended in 1865, the period of Reconstruction began, leading to such achievements as the 14th and 15th amendments to the Constitution. Presented by the New-York Historical Society Museum & Library through March 3, 2019.Visit nyhistory.org/black citizenship.
MUSIC
"Amateur Night at the Apollo," every Wednesday night at 7:30 p.m. World famous Apollo Theater, 253 W. 125th St., Harlem, N.Y. For information, visit apollotheater.org.
Tamar Braxton, Friday, Dec. 28, at 8 p.m., Sony Hall, 235 W. 46th St, New York, N.Y. For ticket information, call 212-997-5123 or visit ticketmaster.com.
The O'Jays, with their final album, "The Last Word," and their greatest hits, Monday, Dec. 31, at 9 p.m., Etess Arena at Hard Rock Hotel and Casino, 1000 Boardwalk, Atlantic City, N.J. For Ticket information, call 899-745-3000 or visit ticketmaster.com.
FILM
"If Beale Street Could Talk" is about a woman in Harlem who desperately scrambles to prove her fiancé innocent of a crime while carrying their first child. Directed by and written for film by Academy Award winner Barry Jenkins. Based on the book by James Baldwin. Check theaters.