Community Calendar December 27 - January 2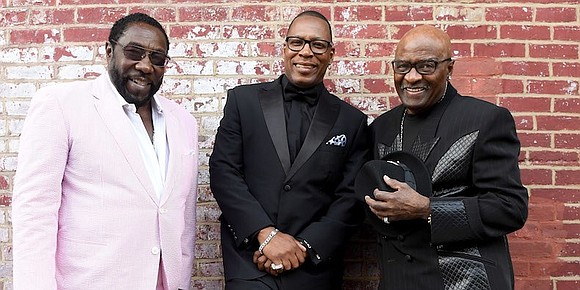 "Creed II" rediscovers what makes a champion in the first place and reminds that no matter where you go, you can't escape your history, with Michael B. Jordan, Dolph Lundgren, Sylvester Stallone and Phylicia Rashad. Check theaters.
COMMUNITY
The 2019 Women's March marks two years of resistance to the Trump presidency. Jan.19, 2019, the #Women'sWave is coming and sweeping the world forward with them. For more information, visit www.womensmarch.com/2019/.
The New York Chapter of the National Association of Kawaida Organizations, in conjunction with the International African Arts Festival, will host a 52nd Kwanzaa anniversary celebration. The creator of Kwanzaa, Dr. Maulana Karenga, will deliver his yearly founder's message entitled, "Reimagining and Remaking the World: A Kwanzaa Commitment to an Inclusive Good." Cultural presentations by The Donald Smith Quartet and Asase Yaa African Drum and Dance. Saturday, Dec. 29, from 4 p.m. to 8 p.m. (Doors open at 3 p.m.), at JHS 258, 141 Macon St., between Marcy and Thompkins avenues, Brooklyn, one block from Fulton St. For further information, call 718-789-3264 or 718-638-6700, or visit nakoinfogroup@yahoo.com and info@iaafestival.org. Vendors should call 718-479-4186.
The World Famous Apollo Theater presents its annual Kwanzaa Celebration "Regeneration Night," featuring the renowned New York-based dance company Abdel Salaam's Forces of Nature Dance Theatre, with guest performances, Saturday, Dec. 29, at 2 p.m. and 7:30 p.m. The Apollo's celebration is a joyful evening of dance and music, honoring the principles of Kwanzaa—family, community and culture. Hosted by Imhotep Gary Byrd, radio griot of WLIB-WBLS-WBAI. Visit apollotheatre.org.
Join the American Museum of Natural History's annual Kwanzaa event, a celebration of African-American heritage that is rooted in seven principles known as Nguzo Saba, which promote unity, culture and community development. The festival features a local artisan marketplace. Black Comics Collective hosts a live drawing performance inspired by the seven principles and Oyu Oro performs music and dance from Afro-Cuban traditions. Kwanzaa is hosted by Dr. Linda H. Humes, scholar and storyteller, Saturday, Dec. 29, from noon to 5 p.m. at the Milstein Hall of Ocean Life (free with admission). Visit www.amnh.org/calendar/kwanzaa-2018.
"Bringing Our Youth to Our History" is the theme of the first annual Kwanzaa celebration at Sisters Uptown Bookstore and Cultural Center (1942 Amsterdam Ave.), scheduled for Saturday, Dec. 29, at 1 p.m. Co-hosted with Sisters Uptown Book Club, the free, family friendly community event will include arts and crafts for children and the young at heart, spoken word, drumming and song. In addition to lighting of the kinara to honor the seven Kwanzaa principles and a libation ceremony, attendees can participate in an African head-wrapping workshop, create Kwanzaa cards and more. Set for 1 p.m. Contact Luvon Roberson at luvonroberson@yahoo.com. Phone/text 917-528-1049.
Imhotep Gary Byrd's "Express Yourself," Sunday evenings from 7 p.m. to 9 p.m. and simulcast over WLIB 1190AM. The full show can also be heard on HD radio at WBLS-HD2 and at WBLS.com, WLIB.com and NextRadio. IGB's "Beat Experience" is heard Fridays 6 p.m. to 8 p.m. Archived online at www.wbai.org. For bookings or to reach us about your GBEvent or for comments, email co-editor Nyerere, nyerere1@aol.com, find us at Imhotep Gary Byrd on Facebook or call 212-592-3279.