Dionne Warwick receives Lifetime Achievement Award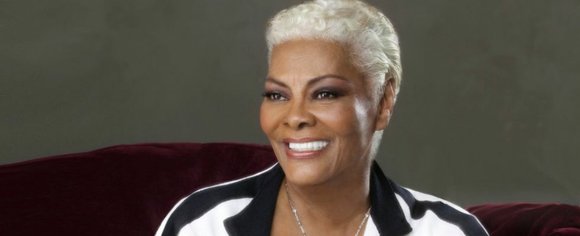 Over the past two weeks, the pervading British royal story has been about "tension" between the two royal couples, Prince Harry and wife Meghan Markle and Prince William and wife Kate Middleton, according to Vogue.com. And Dec. 21, Kensington Palace issued a rare denial after The Sun ran a story about an alleged fight between Kate and Meghan. Kate, meanwhile, said how excited she is for Harry and Meghan's new baby during a recent appearance. And now, there is confirmation that the Cambridges and Sussexes will be together for the holidays, showing a united front.
Dionne Warwick is among the honorees to receive Lifetime Achievement Awards from the recording academy. The awards are issued to performers "who have made outstanding contributions of artistic significance to the field of recording." Warwick, Donny Hathaway and George Clinton and Parliament-Funkadelic are among the honorees to receive Lifetime Achievement Awards at the Recording Academy's annual Special Merit Awards.
The ex-husband of Trina Braxton, Gabe Solis, has died of cancer. According to reports, he lost his battle with the disease Dec. 20 at age 43. Trina posted on Instagram, "On December 20, 2018, a chapter permanently closed for my sons and I. For over 16 years, Gabe Solis was an essential part of our lives. Like all families, there are good and bad moments that are endured, but those moments, good or bad still made us who we are in the present." Solis and Trina wed in 2003 and divorced in 2015.
The Apollo Theater in Harlem, N.Y., presents Kwanzaa Celebration: Regeneration Night Saturday, Dec. 29, for two performances. The 7:30 p.m. show will feature a special tribute to the late Ntozake Shange, with appearances by Sonia Sanchez, Rueben Santiago-Hudson and others. This concert is part of Holidays at the Apollo, which includes programs that celebrate culture, music and community during the festive season. Kwanzaa is an annual celebration that honors African heritage in African-American culture and is observed from Dec. 26 to Jan. 1, culminating in a feast and gift-giving. Kwanzaa has seven core principals (Nguzo Soba). It was created by Maulana Karenga and was first celebrated in 1966-67.