Island getaways that won't require a passport
Sheryl Nance-Nash | 12/27/2018, 12:53 p.m.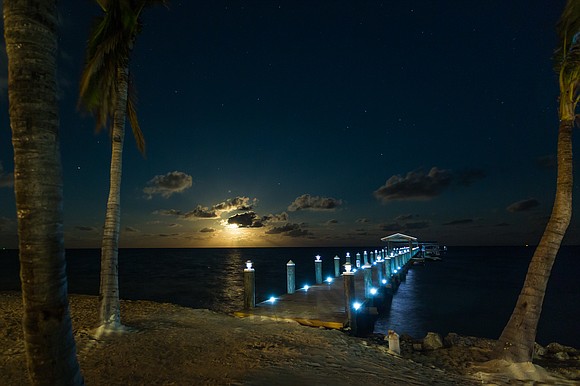 When you think island vacation, maybe the Caribbean, Greece or Italy come to mind, but there are plenty of beautiful islands that won't require a passport because they're stateside.
Here's where to go right here in the U.S.
Water Island, U.S. Virgin Islands
If you're looking for that under-the-radar spot, look no further. Water Island is tiny, with fewer than 200 residents. Those in the know call it the "Fourth Virgin Island." It's a half mile south of Charlotte Amalie and easily accessible, a 10-minute ferry ride. Stay in a private villa or cottage; there are no commercial resorts or hotels. You'll love Phillips' Landing, with the beautiful ocean vista from Fort Segarra, several aboriginal camp excavations, beaches and well-preserved ruins. Hop in a golf cart or bike around the island. Snorkel or Jet Ski and if you dare, zip line along the coastline. Honeymoon Beach is the center of the island's social scene, be it day or night. Two casual beachfront cafes serve meals daily and host a movie night under the stars. Expect to see iguanas and red footed tortoises. The ferry operates daily between Crown Bay Marina on St. Thomas and Phillips Landing on Water Island.
Islamorada, Fla.
The Florida Keys is a 125-mile island chain. Although everyone flocks to Key West, there is no shortage of sweet spots. Take for example Islamorada. It's ideal for snorkeling diving and nicknamed the Sportfishing Capital of the World. The eating is good there, too. Seafood lovers get ready to feast on some of the best seafood in the U.S. Restaurants such as the Cheeca Lodge & Spa's Atlantics' Edge, with its island-inspired cuisine, celebrates flavors, cultural influences and native cooking styles of islands from Islamorada to Cuba, Bahamas and Turks & Caicos. Think roasted red snapper with dragon fruit, hibiscus swordfish and Iberico pork roulade. Wash it down with craft cocktails or choose from a varied selection of wines. Beer enthusiasts can get their fill at the Florida Keys Brewing Co. in town. Beer is made daily and the flavors are very local, with Keys honey and Key lime. Be sure you're in Islamorada the third Thursday of the month. You don't want to miss the Morada Way Arts & Cultural District's art walk, where Keys artists showcase their art, hand-crafted jewelry, sculptures and more.
Apostle Islands, Wis.
The Apostle Islands sounds like some place in Jerusalem, but they're in Wisconsin. What makes them special? Stunning rock formations and six historic lighthouses, for starters. The Apostle Island National Lakeshore is a chain of islands. You can kayak, hike and camp. Boat tours and sailing charters are available. Take the ferry from Bayfield to Madeline Island for hiking, beaches, galleries and historic sites.
Apostle Islands National Lakeshore has more lighthouses than any other site in the National Park System, with nine historic towers on six islands. More than 240 species of birds breed in or migrate through this archipelago. If you're into scuba diving, the water is clear, and you can see underwater rock formations and shipwrecks. There are sea caves. Island trails provide access to lighthouses, abandoned quarries, old farm sites, historic logging and commercial fishing camps, beaches, campsites and scenic overlooks. Brave the chill in winter and check out the must-see ice caves.