Trailblazer William C. Thompson Sr., jurist and politician passes at 94
Herb Boyd | 12/27/2018, midnight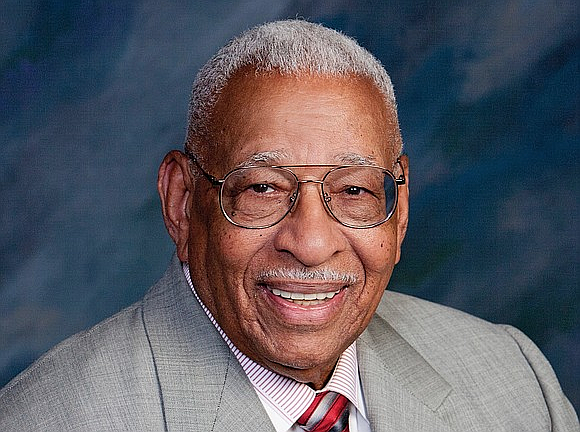 William C. Thompson Sr., a New Yorker who was a City Councilman, a State Supreme Court justice and Brooklyn's first African-American state senator, died Christmas Eve. He was 94.
Besides his distinguished career as a jurist and politician, Thompson was a member of the legendary "Buffalo Soldiers" division during World War II.
Thompson, a son of Caribbean immigrants, was born Oct. 26, 1924, in New York City and graduated from Brooklyn College and from Brooklyn Law School in 1954. He made history in 1965 when he was elected the first African-American to represent Kings County in the State Senate. He would hold this position until 1969, when he was elected to the City Council.
Four years later, Thompson was elected to the state Supreme Court's Appellate Division, Second Judicial Department. In 1980, he was designated an Associate Justice of the Appellate Division, Second Judicial Department. For nearly three decades he was on the bench, until retiring in 2000.
"Across five decades, Justice Thompson was the embodiment of the principles we expect out of public service, values he imparted to his children Bill and Gail," said Brooklyn Borough President Eric Adams in an email. "His legacy of public good includes meaningful work to advance quality child care, combat breast cancer, mentor young law students, as well as bring together our African-American and Jewish communities. Our One Brooklyn family will collectively carry Justice Thompson's torch in the struggle for justice going forward."
Praise for Thompson came from all quarters of the city. Mayor de Blasio cited Thompson's lifetime commitment to combating "racism and injustice in our city."
"We send our deepest condolences to his son, Bill, his daughter, Gail, and all his family and loved ones," de Blasio said.
"Although Justice Thompson and my grandfather, Bert Baker, had their differences, he was ever gracious, opening his doors to me, and he was extraordinarily honest in recounting the rough and tumble world of Black Brooklyn politics in the 1960s," said Ron Howell, author of "Boss of Black Brooklyn—The Life and Times of Bertram L. Baker."
Lloyd Williams, president and CEO of the Greater Harlem Chamber of Commerce, said that in the career of his son, William Thompson Jr., you learn a lot about his father. "And the fruit never falls that far from the tree, and Judge Thompson was, indeed, a formidable tree of wisdom and justice, and he will be missed," said Williams.
William Thompson Jr. continued his father's illustrious path when he was elected city controller in 2002. Along with his son, Judge Thompson leaves behind his wife Elaine and his daughter Gail.
As we go to press, no plans have been announced about funeral or memorial services for the esteemed jurist and politician.