Booker thankful for support in the passage of historic anti-lynching bill
By Stacy M. Brown, NNPA Newswire Correspondent | 12/31/2018, 8:10 a.m.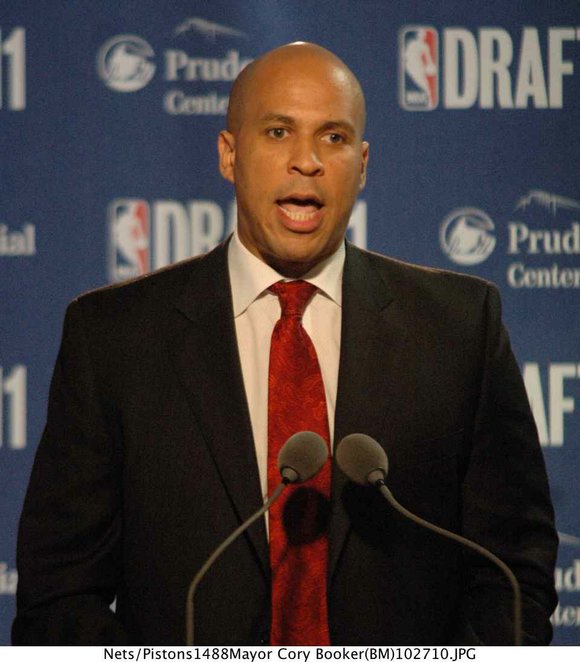 "But this bill, think of it as doing about three major things: one is a lot of sentencing reform, giving judges more flexibility to not go around the mandatory minimum sentencing for low-level drug offenders, correcting one of the biggest disgraces around the crack cocaine powder cocaine disparity," he said.
The bill makes that retroactive, which means about 2,660 people, 90 percent of whom are black will now find justice and have pathways to liberation after the wallowing in jail for years, disproportionately and wrongly because of what was in effect a racist policy, Booker said.
"It does a lot on the sentencing reform. Then it changes a lot of things inside prison that are just outrageous, from effectively ending juvenile solitary confinement on the federal level; ending the shackling of pregnant women and, when they're in prison, even just like basic acts of dignity," he said.
The legislation also ensures that a woman's feminine hygiene products are made available free to women in prison and the bill helps to prepare those who are leaving jail.
"With allowing for everything from re-entry programs and efforts to helping people earn time, shave off months and years to help them, because if they're participating in programs that will empower them when they get out," Booker said. "And the fact the good time credit fix alone by making it a fairer system is going to help get rid of 33,000 years in prison alone with what they're doing.
"This is going to help a lot of people get pathways to liberation, sooner pathways to liberation immediately. It's going to stop some awful things that go on to people in prison.
"So, this is a good bill, but it is just a first step in a mile-long journey of criminal justice reforms we need to do from policing all the way through to re-entry."