Congressman Meeks takes a stand—Queens town hall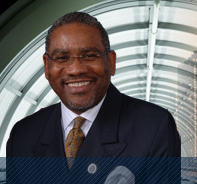 The Senate voted 81-18 on the CR Monday evening to end the three-day-old government shutdown, with Democrats joining Republicans to fund the government through Feb. 8 in exchange for the renewal of CHIP for six years and a promise from the Republican majority leader, Sen. Mitch McConnell, to address the fate of young Dreamers, ending the government shutdown that threatened to do political damage to both parties. The vote cleared the way for Trump to sign the measure into law, allowing thousands of federal employees to go back to work Tuesday. The CR argument is about the budget, which includes funding of community health care centers, permanent CHIP for young people, hospitals, TPS deportation, chain migration and diversity visas.
On the issue of tax corporate cuts, Meeks compared Trump to a con-man playing Three Card Monte. A game in which the con artist lets you win small things, such as a one-time bonus, temporary income tax cuts and promises of higher wages while corporations get trillion-dollar permanent tax cuts, literally out of hand.
The floor was then opened for questions. This reporter asked Meeks about his position on the impeachment of Trump. He responded, "The real talk is, unless the Special Counsel Robert Mueller investigation brings something forward, impeachment is not likely unless there is a change in the makeup of the Congress in the elections of 2018.
"The reason that I say is that my Republican colleagues have forgotten that we are a separate but equal branch of government and we have a responsibility to protect our institution and they are not doing that. They keep making all kinds of excuses in protecting him in every way possible to try to either stop the Mueller investigation or excuse him for any past or present wrongdoing. So realistically, we don't have the votes to impeach as currently situated."