Cosmopolitan Review: February 1 - February 7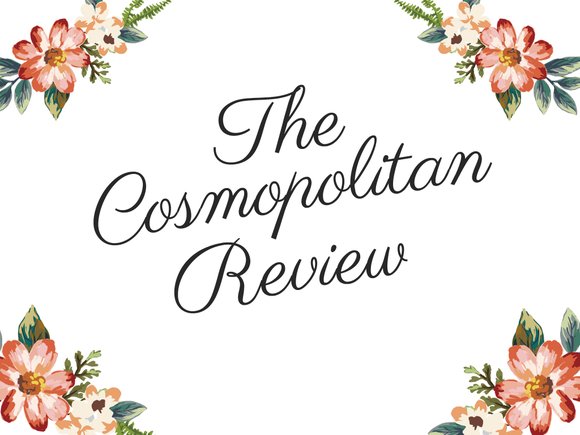 Have you ever noticed that the calendar year is just chocked full of holidays? No sooner do we recover from all of the New Year's gaiety and Dr. King solemnity, it's time to jump into gear for February. February is one of my favorite months of the year. I look forward to Groundhog Day and Candle Day, when all of the candles are blessed, both on Feb. 2. Then there is Valentine's Day, a good opportunity for us to be loving, sweet and kind. The next week will be President's Day, when most of us will, or some of us will, get a three-day weekend. All of these celebrations are covered, surrounded and embraced by the glory of Black History Month. Let's make the very best of it; there is so much to be thankful for.
Did you know the latest thing in the quest for better health, fewer colds and flu and general well-being is salt therapy? A little skeptical, I tried it for myself, and the results are in. Yes, the effects are miraculous, as it is unlike anything I have ever experienced. Envision it if you can. Salt therapy takes place in what is called a breathe room. The floor of the dimly lit room is layered in pink salt, which offers its own therapeutic benefits for those walking shoeless on it. Unlike a sauna, the room temperature is set at a very comfortable level—not too cold, not too hot. In fact, blankets are available, offering a little warmth if you are chilly as you stretch out on a lounge chair.
The soft hissing of salt being infused into the room is melodically mesmerizing. While the mind, body, and soul drift off into unknown places, the inhaled salt is busy doing its thing: cleansing the body, ridding it of toxins and opening passageways you didn't even know you had. At the end of the session, which is approximately 30 minutes, you walk out feeling renewed, refreshed and invigorated. I actually felt the rejuvenating presence for several days, after which it became subliminal. Reasonably priced at approximately $40 per session, the Breathe Salt Room is located at the Oasis Spa on Park Avenue. The effects are long lasting, so this therapy isn't an indulgence you have to partake of on a weekly basis. However, if you go once, you will definitely want to go again.
Attended by notable New Yorkers and several of the city's elected officials, the Hudson River Park Friends Playground Committee Luncheon was held at Current at Pier 59. Proceeds from the fundraiser will go toward the completion, care, enhancement and ongoing sustainability of Hudson River Park, which receives no public funding for its operations, maintenance and programming. Jenny Mollen Biggs and longtime park supporter Martha Stewart were guest speakers at the event, and Christie's auctioneer Lydia Fenet received the first-ever Playground Committee Champion Award. The Playground Committee comprises a group of parents working to promote and support everything Hudson River Park has to offer, especially as it relates to children.