High School boys and girls ready to shine at the Millrose Games
Jaime Harris | 2/1/2018, 12:13 p.m.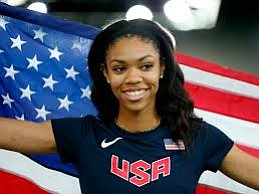 The New York Road Runners Millrose Games have historically attracted many of the world's best professional track and field athletes. This Saturday's 111th staging of the event at The New Balance Track and Field Center at The Armory in Washington Heights will be no exception as women 60-meter hurdlers Lolo Jones and Queen Harrison; men's 60-meter sprinters Omar McLeod and Asafa Powell; women's high jumper Vashti Cunningham; and men's and women's Wanamaker Mile entrants Nick Willis and Brenda Martinez will provide substantial star power.
Yet the future of the sport will also offer compelling competition with many local high schools vying for Millrose titles. The youth girls' 400-meter race is expected to generate palpable excitement as Brooklyn's Chioma Ezike, Laila James and Justein Whyte; the Bronx's Zaire Martin; Anissa Moore from Cambria Heights; and Juliette Salazar from Peekskill, N.Y., are set to traverse one of the world's fastest indoor tracks.
The PSAL boys' 4x200 meters will showcase some of New York City's top talent as Benjamin Banneker, Christopher Columbus, Erasmus Hall, Franklin K. Lane, South Shore and Taft Educational Campus seek to etch their names in the long and storied narrative of the Games.
The PSAL girls' 4x400 will feature Benjamin Cardozo, Christopher Columbus, a consistently formidable Dewitt Clinton quartet, Medgar Evers, Paul Robeson and Springfield Gardens.
The high school boys' mile will boast several nationally ranked scholastic runners, including Maazin Ahmed, winner of the boys' invitational mile at the New Balance Games held at The Armory two weeks ago. Ahmed, a senior from Schenectady (N.Y.) High School, is a Georgetown University Hoya in waiting.
Sean Dolan of Pennington, N.J., Mason Gatewood of South Huntington, N.Y., and Matthew Payamps, also from South Huntington, are expected to be viable challengers for the mile championship.