National Museum of African American History and Culture wins design award
JORDANNAH ELIZABETH | 2/1/2018, 4:40 p.m.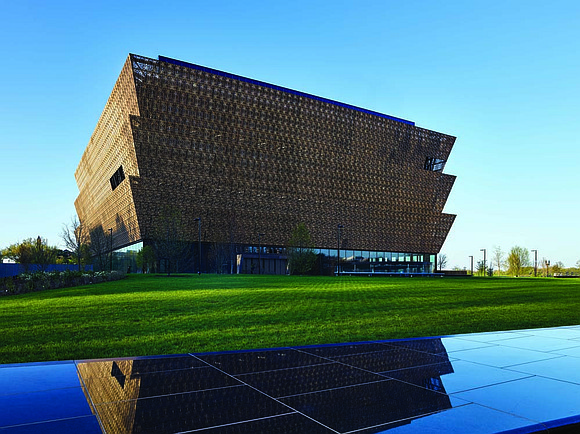 The National Museum of African American History, designed by British-Ghanaian architect Sir David Adjaye, is the recipient of the Beazley Design of the Year Award for 2017. The museum not only won the award for best architecture but also won the award for overall design, making it the second time in the award's 10-year history to extend the overall design award to a building.
The backstory of the museum goes back a century, The Guardian reported, "The building is in fact the product of a 100-year campaign for a 'National Negro Memorial.' Continually blocked by Congress, the final form of the project makes a bold addition to America's front lawn, joining a long line of white stone monuments that mainly celebrate the achievements of white men, and were frequently built using Black labor."
This award is a testament to the achievements of Black Americans in the United States is underlined by the fact that the museum recruited a Black designer for the structure. The Guardian also noted, "Arguably the most celebrated Black architect in the world, British-Ghanaian Adjaye was knighted last year and listed in Time magazine's list of 100 most influential people. For the D.C. building he brought his trademark approach of drawing on African motifs, with a form inspired by the headpieces of Yoruba sculpture from West Africa, and the filigree metal cladding referring to the decorative ironwork found on houses in Charleston and New Orleans, made by slave craftsmen."
The very design of the building is a nod to what Black people have already done in regards to structure sculpture, art, culture and architecture, making sure every facet of the museum was steeped in Black American and African history.
Although it seems that America is moving backwards in many ways, some fights and challenges are being won. The 100-year quest and battle for some form of a "National Negro Memorial" has been overcome, and it is something to celebrate.