Oscar-winning documentary director brings Apollo to life for big screen
Lapcazo Sandoval and Art Shrian | 2/1/2018, 11:34 a.m.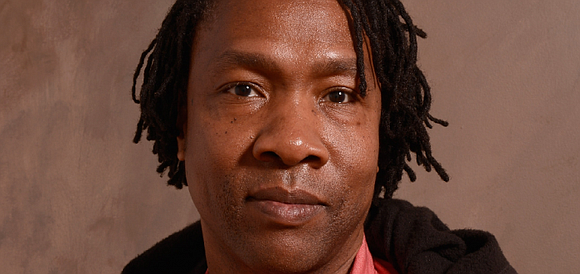 As reported on Deadline as an "exclusive," Roger Ross Williams, who won the 2010 Oscar for his documentary short, "Music by Prudence," is directing an authorized documentary feature on the famed Apollo Theater in Harlem.
That's great news, Harlem. It means our story is in the hands of one of us, an accomplished one of us and a gifted one of us.
The announcement was made by Jonelle Procope, president and CEO of the Apollo Theater, and Nigel Sinclair of White Horse Pictures.
Now, it's hard to really tell the history of the Apollo and not include parts of our very own Amsterdam News story. It's not impossible, but's it's hard enough because the newspaper has been around since 1909.
According to the article, the production is already up and running and filming in New York. The film will detail the life span of the Apollo Theater through the stories of the present-day Apollo and the challenges of those who run it. The film will illuminate the theater's musical and cultural history, and explore how it has managed to stay at the center of America's conversation about race and social progress since 1934. The film will explore the legendary music, dance and comedy performances that graced the Apollo's stage.
"The Apollo's contribution to American culture is immeasurable, and I am incredibly honored and excited to share its story with a global audience," said Williams. "I hope this film will not only help to preserve the theater's rich legacy but also show how this treasured institution is nurturing the next generation of visionary artists."
Williams and Cassidy Hartmann ("The Beatles: Eight Days a Week") wrote the script, which is being produced by Lisa Cortes ("Precious"), White Horse's Sinclair, Jeanne Elfant Festa and Cassidy Hartmann, along with Williams.
"We are so proud and fortunate to be working with Roger on this incredibly powerful story," said Sinclair. "We are also so grateful to the whole team that's helped bring this project to fruition for the Apollo. Special thanks to Dan Cogan for his indefatigable guidance and leadership on that journey."
Impact Partners is financing the project, alongside the Chicago Media Project, Universal Music Group's Polygram Entertainment, MACRO, Carlene Laughlin, Dave Knott and the Ford Foundation. Endeavor Content is selling.
Executive producers are Nicholas Ferrall of White Horse, Julie Goldman of Motto Pictures and the Apollo Theater's Procope; Dan Cogan and Geralyn Dreyfous for Impact Partners; Cynthia Sexton and David Blackman for Polygram Entertainment; Ken Pelletier and the Lagralane Group for Chicago Media Group; MACRO's Charles D. King, Kim Roth and Poppy Hanks; and Jayson Jackson. Steven Cohen and Paula Froehle will serve as co-executive producers.