Women artists denied acknowledgement at Grammys
JORDANNAH ELIZABETH | 2/1/2018, 4:14 p.m.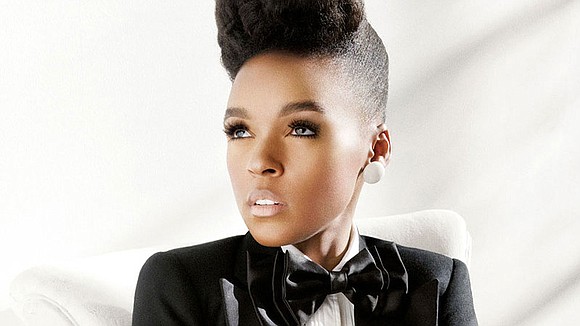 The 2018 Grammys have shown that the music industry, compared with Hollywood's film and television industries, continues to be in a regressive downward spiral for gender equality. Numerous reports have emerged of unequal gender bias, revealing that only 9 percent of the 899 nominations were nods to women. Only one woman accepted an award in the three-hour televised award show. This disparity was not lost on the media or the general viewing public. To add fuel to the fire, Recording Academy President Neil Portnow spoke to Variety in response to the issue of the lack of women both in the industry and for award nominations, saying, "It has to begin with … women who have the creativity in their hearts and souls, who want to be musicians, who want to be engineers, producers and want to be part of the industry on the executive level… [They need] to step up because I think they would be welcome. I don't have personal experience of those kinds of brick walls that you face, but I think it's upon us—us as an industry—to make the welcome mat very obvious, breeding opportunities for all people who want to be creative and paying it forward and creating that next generation of artists."
The awards show has made some progress with regard to acknowledging hip-hop and Black male musicians and artists—for which Diddy and others showed appreciation via social media—but the lack of women, including Black women and other women of color, is still stark evidence as to how out of touch the Grammys are.
Portlow's comments about women musicians, engineers and producers needing to "step up" completely ignore the systemic sexism, sexual harassment and favoritism toward men that is rampant in the American music industry. Young women students constantly feel alienated in music production and jazz programs, experiencing "locker room talk," and the lack of women instructors. This situation causes a true discomfort among women who want to step out of the box as vocalists and become producers, electronic music professionals and instrumentalists.
In the same report from Variety, the producer of the Grammys television broadcast spoke about not televising nominee Lorde's Album of the Year win. "As for whether it was a mistake to not give Album of the Year nominee Lorde an onstage moment," Ken Ehrlich stated. "I don't know if it was a mistake. These shows are a matter of choices. We have a box and it gets full. She had a great album. There's no way we can really deal with everybody."
Female-identified artists Kesha and Janelle Monáe did speak up about the #metoo and Time's Up movements, but the award show was completely tone deaf to the reality of their experiences, particularly Kesha, who was sexually assaulted by her producer and experienced many trials and tribulations in trying to get out of a contract that forced her to continue to work with her alleged abuser.
Rolling Stone writer Maura Johnston wrote, "The disconnect between the message of female empowerment and the reality of male dominance made for a jarring viewing experience, even with the full awareness that this was, after all, the Grammys, with their innate, bordering-on-absurd conservatism that, more often than not, seems like a core feature instead of a bug—from Bruno Mars' 24-karat retro-R&B sweep over more political offerings like Kendrick Lamar's Damn. and Jay-Z's 4:44, to the persistence of 'name' acts in the lower reaches of the winners' list. But as Monáe said during her succinct, powerful speech introducing Kesha, 'Just as we have the power to shape culture, we also have the power to undo the culture that does not serve us well.' Unpacking the Grammys' innate biases is a crucial step in figuring out how to improve gender dynamics, not just within the music industry, but within the culture it entertains."
The issue of gender inequality in the music industry has been silenced in many ways, even after the stepping down of Russell Simmons, the firing of L.A. Reid and the alienation of Dr. Luke, the producer who allegedly raped Kesha. The gatekeepers of the industry feel women need to "step up" and work harder in an industry that does not support their success on a general culture level. The #Grammyssomale hashtag was a statement of the public that showed its dissatisfaction with the status quo, rape culture and male-centric favoritism of the music industry.