Some Super Bowl champions skipping White House visit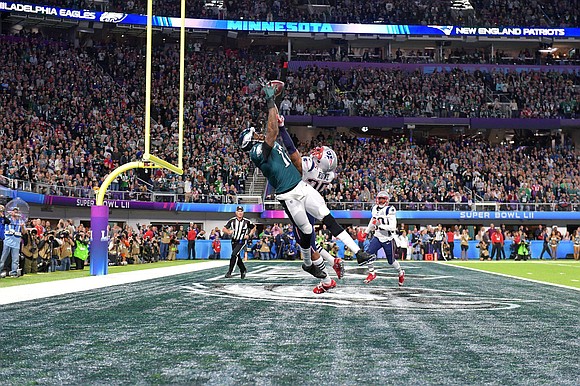 While some Super Bowl champions teams often say they're going to Disney World after the game some Philadelphia Eagles players aren't going to the White House, according to reports.
The Eagles went from underdogs to top dogs on Sunday at Super Bowl LII on Sunday after beating the New England Patriots 41-33 getting praise across the nation including from President Donald Trump.
"Congratulations to the Philadelphia Eagles on a great Super Bowl victory!" he tweeted after the game.
As customary, winning Super Bowl teams are invited to the White House for a personal congratulations from the Commander-in-Chief, however, some players from the Philadelphia Eagles are boycotting the visit because of Trump's policies.
"Nah, I personally do not anticipate attending," said Eagles safety Malcolm Jenkins in televised interview on Monday. Jenkins was noted for putting up his fist during the National Anthem during Sunday's game. "No, I'm not going to the White House. Are you kidding me?"
Trump was the subject of headlines during football season for his strong opposition against NFL players kneeling during the National Anthem. The protest was started by former NFL quarterback now free agent Colin Kaepernick in 2016. Trump said that players who kneel during the anthem should be fired.
"They call it the anthem protest," Eagles wide receiver Tony Smith said in one report. "We're not protesting the anthem. It's a protest during the anthem. I understand why people are mad, or may be offended when someone takes a knee. My father, when he dies, is going to be buried with an American flag draped around his casket, being that he served in the Army."
No date has been given for when the Philadelphia Eagles will be invited to the White House.