From slavery to hair industry millions—Annie Turnbo Malone
Herb Boyd | 2/8/2018, 5:02 p.m.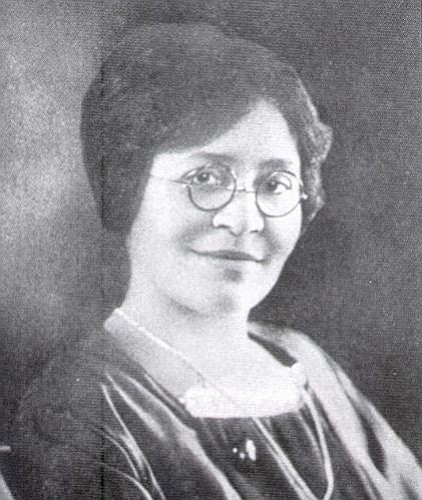 "On one her of outings," Wills said, "she happened upon a small apartment building in the colored section of town. She knocked on the door and she was greeted by a woman named Sarah Breedlove. Breedlove had a stocky build, brown skin, a round face with wide-set eyes and a broad nose. One of the first things Annie noticed was her hair. It was short and matted, and her scalp was dry and flaky and had bald spots." After treating her hair, she offered Breedlove a job of selling her products, telling her she would make more money than she did as a laundress. Breedlove accepted and within weeks she was the best saleswoman in the region. Of course, she later changed her name to Madam C.J. Walker. It was around this same time that Malone married Nelson Pope, but by 1907 they had divorced. In 1914, she married Aaron Eugene Malone, a former teacher and religious book salesman. By now, Malone was worth more than a million dollars and wealthy enough to build a five-story multipurpose facility.
Given the size of the facility, there was space for her to develop a training school that became Poro College, which, by this time, in name, was an extension of Malone's newly named Poro beauty products. Meanwhile, Breedlove, now Madam C. J. Walker, no longer satisfied selling Malone's product, ventured out on her own, and soon matched her successor in the growth of her business and the acquired wealth.
Besides the rivalry and competition from Walker, Malone was having marital problems, and by 1927 her husband had filed for divorce. He demanded half of the value of the business, based on the claim that he was responsible for much of the accumulated wealth. The suit ended up in probate court and the college in receivership. The intervention of Mary McLeod Bethune led to a settlement of $200,000. The divorce was granted and Malone became the sole owner of Poro College.
After the divorce, Malone moved her business to Chicago, where she bought an entire block. But her ordeal in the courts was not over. Another suit against her was filed by a former employer, claiming credit for Poro's success. Malone had to launch a fundraising campaign to meet the settlement, and it included the selling of her property in St. Louis.
Even so, her business continued to thrive, and she was recipient of many awards and tributes, including an honorary degree from Howard University. Part of her legacy continues with a children's home named in her honor.
May 10, 1957, Malone suffered a stroke and died at Chicago's Provident Hospital. She had no children, but bequeathed her business and remaining fortune to her nieces and nephews. The value of her estate was estimated at $100,000.