A challenging day of meets at the 111th Millrose Games
Vincent Davis | 2/8/2018, 2:38 p.m.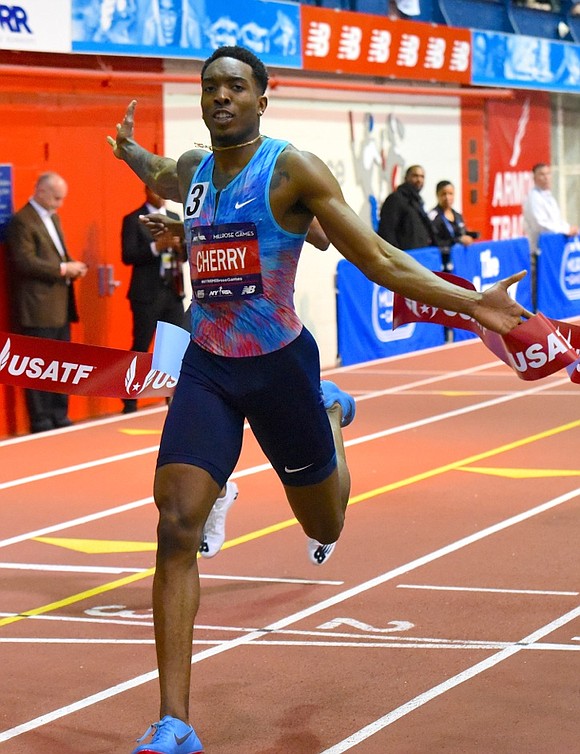 The 111th Millrose Games were held Saturday at The Armory, the New Balance Track and Field Center. Some incredible and challenging boys-men races took place throughout the day in a variety of divisions.
In the Varsity Boys 1,500 Meter Run, Josh Hoey of Downingtown West decisively defeated Sam Affolder of Loudoun Valley and Scott Thompson of Brentwood High School in 3:52.09, but Affolder and Thompson made it interesting battling for second place. Affolder placed second with a time of 3:53.91 and Thompson placed third with a time of 3:53.95. Like the 1500 Meter Run, the Boys 4x200 Meter Relay-CHSAA was decisively won by the first-place team, Cardinal Hayes, timed at 1:30.61 as Bishop Loughlin (1:33.19), Archbishop Molloy (1:33.23), Chaminade (1:33.41) and Xaverian (1:33.64) finished 2, 3, 4 and 5, respectively. 
The race for first place was more competitive in the Boys 4x200 Invitational Meter Relay. Bullis School came in first at 1:27.16, pushed by both DeMatha Catholic High School in second (1:27.62) and Nansemond River in third (1:27.64).
The Boys PSAL 4x200 Meter Relay had Erasmus Hall Campus (1:32.37) in first, Taft Educational Campus (1:32.95) in second, Franklin Lane Campus (1:33.66) in third and South Shore High (1:34.50) in fourth. 
The Boys 4x400 Private School Meter Relays had Riverdale Country Day High School (3:28.51) in first, Trinity School (3:29.98) in second, Delbarton School (3:30.13) in third and Poly Prep Country Day (3:35.28) in fourth. 
The Boys PSAL 4x400 Meter Relay had Susan E. Wagner and Benjamin Banneker Academy battling for first, with Wagner taking it in 3:24.32 to 3:24.73. Dewitt Clinton (3:25.72) was third, Paul Robeson Campus High (3:28.96) was fourth and Benjamin Cardozo High (3:32.07) was fifth.
The Suburban 4x400 had East Orange Campus taking first (3:18.55), decisively defeating their competition. Newburgh Free Academy (3:24.57) was second, Union Catholic High (3:24.77) was third, Paul VI High (3:27.32) was fourth, St. Benedict's Prep (3:27.42) was fifth and Lakeland-Panas (3:42.14) was sixth. 
The Boys 4x800 Meter Relay had Xavier finishing first with an impressive 7:55.74, St. Peter's second (8:02.48 ) and St. Joseph by the Sea third (8:06.12). 
Of nine runners, Brendon Stewart of DeMatha Catholic High School finished first (6:34) in the Boys Varsity 55 Meter Dash, Eric Allen Jr. of Bullis School finished second (6.36) and Carlon Hosten of Taft Educational Campus finished third (6.40).
Of the field of 14, Josh Hoey of Downingtown West finished the Varsity Boys Mile Run first (4:07.42), Scott Thompson of Brentwood High School finished second (4:10.63) and Sam Affolder of Loudoun Valley finished third (4:10.97).