Cities to visit during Black History Month
MEGAN PINCKNEY | 2/8/2018, 4:30 p.m.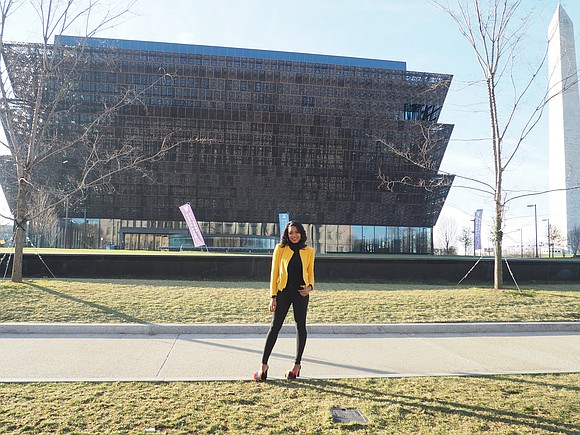 It's the start of February, which means it's the start of another Black History Month. I love this time of year because it's a time that the entire nation seems to give a little more mention and appreciation to the African-Americans who have helped to change course and shape of the United Sates. It's also a time that many fellow African-Americans reflect on our history, remember those who fought for our freedom, and celebrate how much our unique culture has had an impact on the identity of this country.
But with the current political climate and incidents, such as the one that took place in Charlottesville, Va. recently, it just seems as though this Black History Month should be celebrated differently—grandly. One thing I would suggest you do this month, especially if you have grade school-aged children who might need to be reintroduced to Black history and the understanding of our past, is to take a trip to a city that proudly puts our story on display. There are hundreds of museums and monuments all over the country that highlight the accomplishments of African-Americans, but if you're looking to make a full trip out of the lessons, look into one of these cities as they provide a balanced mix of history, lodging options and culinary experiences.
Washington
I'm sure it would surprise very few to learn that Washington, D.C., as the capitol of our nation, is the home to dozens of monuments and museums that reflect on significant moments in American history. However, it may surprise people to learn just how many of those are dedicated to African-American history. Sprinkled throughout the city are nearly 20 structures that highlight different eras in Black culture and celebrate a variety of historical figures. One of the most important, and popular, is the National Museum of African American History and Culture. Located near the geographical center of the city, the Smithsonian opened this highly anticipated museum in late 2016. Since then, thousands of visitors have traveled to D.C. just to experience and explore more 600 years of raw, unfiltered African-American history. Here you'll not only witness the struggles of slavery and the courage our forefathers who had to fight for freedom, but also witness how African-Americans have influenced business, medicine, science, sports and entertainment. You'll need at least a day to even see everything throughout the five stories of the building. Not far from that museum you'll find the National Museum of African Art, where authentic and traditional art, as well as modern and contemporary art, from the Motherland is displayed and celebrated. And located in West Potomac Park, next to the famed National Mall, you'll find the towering statue of social activist Dr. Martin Luther King Jr. There's also the Malcolm X Park, which hosted a variety of political demonstrations by activists such as Angela Davis, the Fredrick Douglas National Historic Site (the home of the famous abolitionist), the Lincoln Theatre located on Washington's Black Broadway, and of course, Lincoln Memorial, where MLK gave his pivotal "I Have a Dream" speech. After spending the day meandering around museums, you could spend the evening at any of D.C.'s hot dinner spots and if you're up for it, spend the night dancing at the local clubs.