Cities to visit during Black History Month
MEGAN PINCKNEY | 2/8/2018, 4:30 p.m.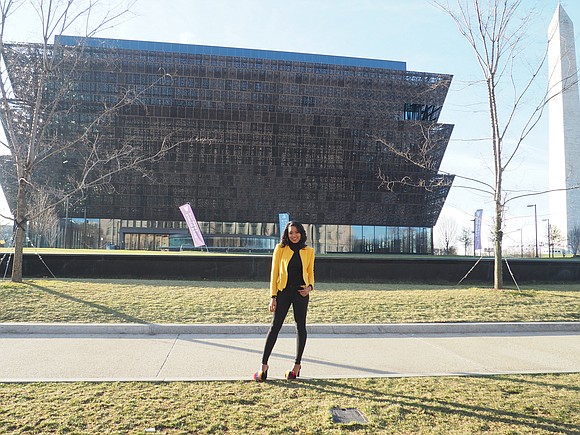 Chicago
The city of Chicago is known for many things, yet Black History isn't usually one of them. But this month is the perfect time to learn just how much Blacks helped to shape one of America's greatest cities. Spend time exploring the Pullman Historic District,
an industrial town founded in the late 19th century as a model community for working-class people. Then you could spend the rest of the day getting lost in the DuSable Museum of African American History while admiring the work of influential and lesser-known Black artists. The museum was one of the first to be dedicated to the study and preservation of African-American history, culture and art. Of course, following your day of reflection, you could enjoy a night on the town at some of the world's hippest restaurants and nightclubs.
Boston
The city of Boston is just about as historic as it gets in America. It is literally where America was established—where it was founded. And our Founding Fathers treated Boston as a capital, of sorts, in many ways. With all that history in its blood, it only makes sense that the city of Boston would hold just as much importance to Black History. This month take a trip to Boston to discover the historical sites there. The city is home to the Black Heritage Trial, a 1.6-mile walking trail (mostly) located within the famed Beacon Hill neighborhood. Stops on the trail include Robert Gould Shaw and Massachusetts 54th Regiment Memorial, George Middleton House, the Phillips School, John J. Smith House, Charles Street Meeting House, Lewis and Harriet Hayden House, John, Coburn House, Smith Court Residences, Abiel Smith School and the African Meeting House. After a full day of walking around Boston, you can warm up with some famous clam chowder at just about any restaurant.
Savannah, Ga.
As in most of the South, African-American history is embedded in the soul of Savannah. As one of the first stop for many newly captured Africans, Savannah served as the entry point for many slaves. The state's tourism team has put together an easy to follow guide for self-guided tours on their website (see below for link) or you can take part in educational tours led by a local. On the list are churches, plantation homes, schools, cemeteries and museums—all of which can be explored in a weekend. You'll enjoy taking in everything this charming city has to offer.
Megan Pinckney (@shadesofpinck) is a retired beauty queen turned lifestyle blogger who loves exploring the world and writing about it.