Lakiesha Johnson fought and won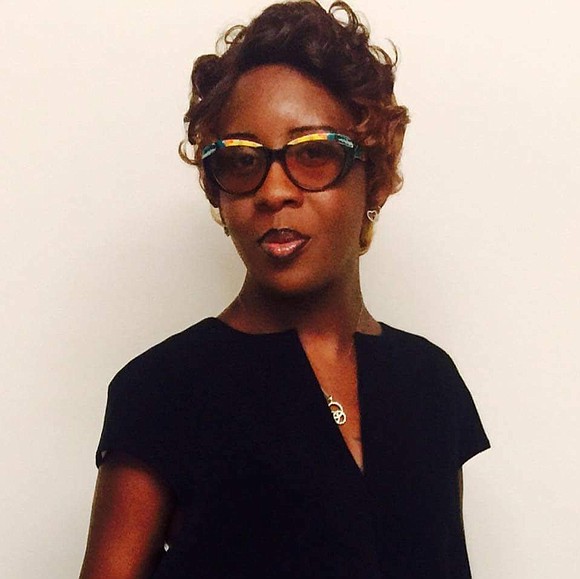 Johnson broke down in tears when she related what she said to her case worker. "'I'm an example for my daughter. I'm an example for my mother and I'm an example for all the people sitting in these chairs who think something like this is impossible,'" she said to her case worker. "'I want to thank you for believing in me.'"
But the fight wasn't over. Johnson had a hard time finding work after college and was still on public assistance. Through her benefits office, she met a counselor who noted that she could have an internship in the meantime. Johnson ended up working at a center helping the elderly with computers and students with their homework. She was sent to Dress for Success and Bottomless Closet to be suited for her interview. She went back into jewelry sales for a year, but saw something in the two nonprofits that she wanted to be a part of.
"Dress for Success had a position open and I stayed there for five months," said Johnson. "But my idea was learning as much as I could so that when a position opened at Bottomless Closet, you'll be ready."
Although she didn't get the first job she applied for at Bottomless Closet, she was hired as an administrative associate in 2009 and has been there ever since.
Johnson now serves as a client services coordinator, making sure that clients receive the best service at Bottomless Closet. With so many disadvantaged women in New York being Black and Latino, Johnson hopes to be a reassuring face when they walk in the door.
"They were able to see someone who looks like them who works on 52nd Street and Madison Avenue who can relate to them," said Johnson. "And I can set the tone. They think they're being judged and I'm the one who can show them that we're here to empower you. Every day I come here is like the first year I started here. I'm responsible for someone's joy. I'm responsible for someone's happiness."
If Johnson wanted anyone to take away a lesson from her life story so far, she said, "The only way you lose is if you give up."