PBS documentary profiles African-American business tycoon
NADINE MATTHEWS | 2/8/2018, 4:02 p.m.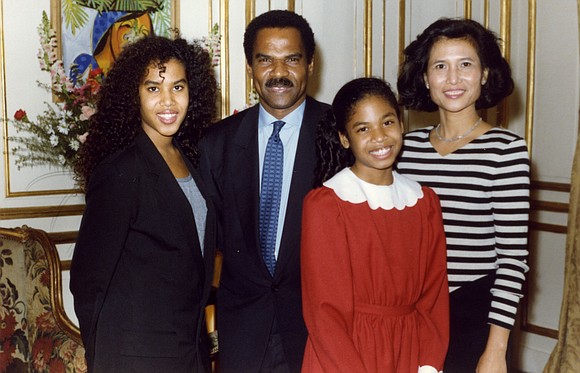 Lewis was not only a shrewd businessman but also a devoted philanthropist. He was the largest individual donor to Harvard Law School, where he attended after graduating from Virginia State University. He was the only student in the history of the law school to be invited to attend without having to submit a formal application. After his donation, Harvard renamed its Law Center after Lewis. Although he had never attended the historically Black Howard University, he made a $1 million donation to the school. The government then matched his donation with another $1 million. Lewis used his wealth to help support the African-American community, becoming one of the first major funders of Jesse Jackson's presidential campaign. Further, he used his expertise as a lawyer to work as an activist, supporting civil rights activities.
Lewis was known for his ubiquitous imported cigars and an iconic photo of him holding one of these cigars graces the cover of his biography, "Why Should White Guys Have All the Fun?: How Reginald Lewis Built a Billion Dollar Empire." According to a popular anecdote, the title is based on 6-year-old Lewis' reaction to a conversation adults around him were having about racism and discrimination against Blacks. "Why should white guys have all the fun?" he asked. The book was based on the autobiography Lewis was writing at the time of his untimely passing at age 50 from brain cancer.
At his funeral, a letter from his longtime friend, David N. Dinkins, former mayor of New York, was recited. Dinkins wrote, "Reginald Lewis accomplished more in half a century than most of us could ever deem imaginable. And his brilliant career was matched always by a warm and generous heart."
Dinkins added, "It is said that service to others is the rent we pay on Earth. Reg Lewis departed us paid in full."