City of Newark to marry 47 couples in mass weddings on Valentine's Day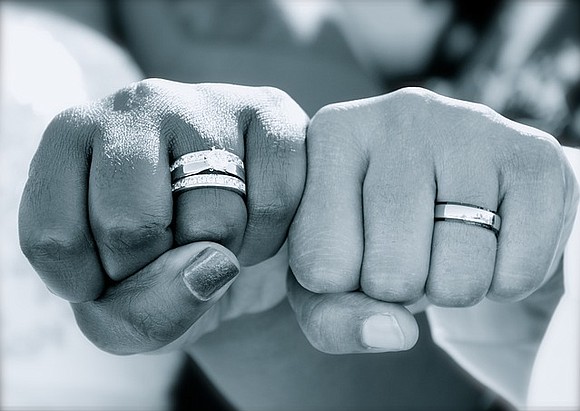 Wedding bells are ringing in Newark on Valentine's Day in Newark, 47 to be exact.
The Newark Municipal Court is working to spread St. Valentine's joy by conducting 47 weddings on Wednesday. The tradition originated in 2002 with 100 couples getting hitched. The now 15-year-old tradition still resonates with Newarkers.
The Municipal Court will, as it has in years past, mobilize its judges and staff to hold 47 weddings.
"We are proud to continue this annual tradition of spreading marital love and joy on St. Valentine's Day," Mayor Baraka said. "I am proud of how the Municipal Court arranges this annual event, and send my best wishes to all the couples being united in matrimony on their special day. Strong families make for a stronger Newark."
Reservations and marriage license applications have to be made in advance. Weddings will be held from noon to 3 p.m. The court staff will process marriage licenses and guide the couples to courtrooms, where judges will be assigned in rotation to perform each ceremony individually. Interpreters will be available to assist persons who speak Spanish and Portuguese. Couples must have a valid marriage license and two witnesses to get married.
Contact the Municipal Court at (973) 733-8905 for information on scheduling weddings and unions. Call (973) 733-3825 for marriage licenses.