Celebrating Mardi Gras somewhere other than New Orleans
Megan Pinckney | 2/15/2018, 1:43 p.m.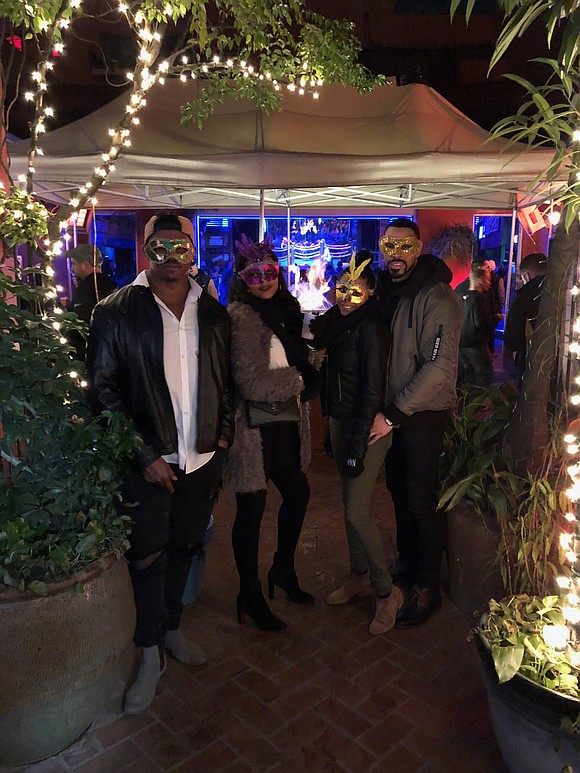 Tourists and pop culture may have deemed New Orleans the American Mardi Gras capital, but that doesn't mean it is our only option. Because all over the Gulf Coast this week, in honor of the holiday, there were ostentatious parties and flamboyant parades that would rival those in New Orleans in stature, quality and attendance. You might have not had the chance to let the good times roll at a traditional Mardi Gras parade this year, but if it's something that has been on your bucket list, it's never too early to start planning! Here is a list of cities other than New Orleans that play host to memorable Mardi Gras celebrations.
Mobile, Ala.
New Orleans might have the most popular Mardi Gras celebration in the United States now, but it can never claim to have had the first. That moniker was earned by Mobile, Ala., which, in 1703, became the first place in America to "laissez les bon temps rouler"—a tradition that had been taking place since 1582, when Pope Gregory made it an official holiday. By 1830, Mobile had become home to the Cowbellion de Rakin Society, the nation's very first formally organized Mardi Gras social organization and the mystic society that was responsible for organizing lavish Mardi Gras parades for the city. Mobile's mystic societies actually inspired the idea for New Orleans' Krewes, which are now a vital part of New Orleans' identity. This year, Mobile celebrated with nearly 50 parades and dozens of balls between Jan. 13 and Fat Tuesday.
Lafayette, La.
If you want that Cajun and Creole flair without the crowds and rowdiness, you might want to skip New Orleans and head to South Louisiana. In Lafayette, residents take part in over-the-top Mardi Gras celebrations that span two weekends and the week leading up to Ash Wednesday. The city has made long-standing traditions with their "Courir de Mardi Gras" and their big Mardi Gras Show at Clark Field Stadium on Fat Tuesday. Of course, there are also a few dozen parades and extravagant balls leading up to the big show. This city might celebrate for a few weeks less than they do in New Orleans, but that doesn't make these celebrations any less grandiose.
Pensacola, Fla.
If you're looking for a Mardi Gras celebration in the Sunshine State, you'll have to find your way to the Florida Panhandle, and then to the small city of Pensacola. There you'll find the state's largest annual Mardi Gras festivities, which are pretty similar to other celebrations around the Gulf Coast. There's a grand parade with more than four-dozen krewes on the Saturday before Fat Tuesday, and on that actual day there's a Priscus celebration in which a king and queen of Pensacola Mardi Gras are crowned. But what makes Pensacola unique from most cities is that they strive to be family friendly. Although there are adult-only areas for parade-goers to smoke and drink alcohol, most of the parade is centered on making it a comfortable and enjoyable experience for all ages.