Cereal, Ajax and The Emotions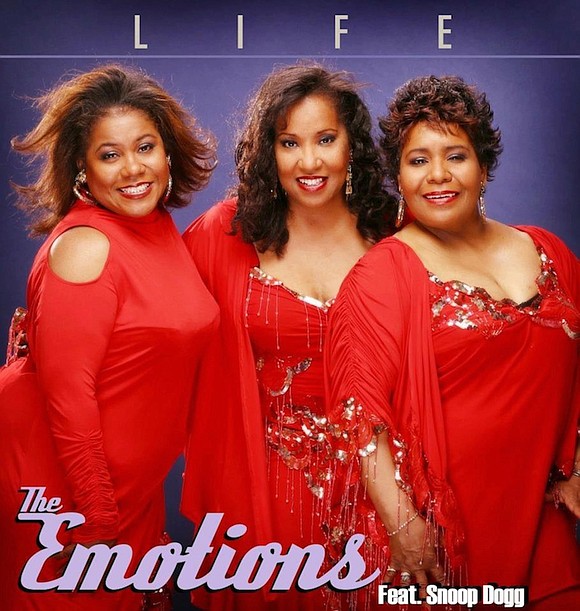 If you're in a certain age bracket, you'll peep the scenario and fall right in line. Life between the period of grade school was pretty regimented. School dominated the week, and year-round Saturdays, we put in the same work around the crib. We'd awaken to the scent of a home-cooked breakfast (grits/eggs/bacon or pancakes), a welcome respite to the five days of cereal and milk. Competing with our sense of smell were the aromas of Pine Sol, Ajax and bleach to remind us of the elbow grease that would soon come.
If that was a part of your childhood memories from the years 1976, 1977 and 1978, and you had a thing called a record player, there's a good chance the following song titles mean something to you: "Me for You," "Special Part," "How Can You Stop Loving Someone." How about "Key to My Heart," "A Long Way to Go" or "Rejoice?" Or maybe "Love Is Right on Time," "Walking the Line" or "My Everything?"—three album cuts, from three consecutive albums, "Flowers," "Rejoice" and "Sunbeam," respectively, from a group that was in the midst of their undeniable commercial and arguably artistic peak.
That was my introduction to the music of The Emotions. Over time I discovered that they had more to offer musically before and after that stretch. The hits might not have been chart toppers or gold/platinum sellers, measures that are usually the benchmark of what defines a super group, but their influence on the those that have reached those heights have to account for something. A strong case can be made that they were one of the most, if not the most, harmonious group in the annals of soul/R&B. Although their blueprint was laid out, consumed and studied, it took years of work for them to become the measuring stick.
Growing up in the musically rich city of Chicago, influences were plentiful—think Gene Chandler, Donny Hathaway, The Impressions featuring Jerry Butler and Curtis Mayfield. But it was one particular group that can take a direct responsibility in the forming of the harmony—the Hutchinson Sisters. Lead singer of quite a few of those timeless hits, Wanda Hutchinson Vaughn shared, "There was a group that only people in Chicago knows about called the Wings of Heaven. We were 3, 4 and 5 years old, and they used to rehearse at our house. When they were done, as parrots, we would to mimic whatever they would do."
Having their father as a member of the group of course helped with them gaining such access. He later used his daughters as reference vocalist for upcoming compositions. "That was when we started singing," said Vaughn.
After spotting the talent, their father went on to foster the talent. "We began as a gospel group called the Hutchinson Sunbeams, and our dad would take us to sing at Mahalia Jackson's church, or we'd go to see and perform with the likes of The Caravans, The Blindboys, Albertina Walker and The Staple Singers. In fact, Roebuck 'Pop' Staples, along with our father, was our first manager, and it led to our first deal at Stax Records," said Vaughn.