Locally and nationally, immigrants are being shoved aside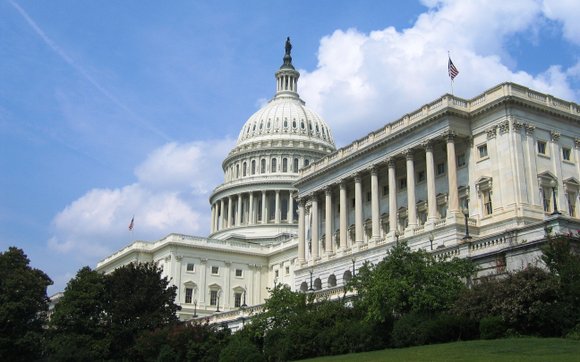 Politicians from both sides claimed bipartisanship after passing a spending bill, but immigrants are wondering who's looking out for them.
The Senate passed a two-year budget deal that raises military and domestic spending. The bill raises caps on military and domestic spending. lifting strict restriction set by the Obama administration in 2011. The bill, however, didn't include any deals from immigrants or Deferred Action for Childhood Arrivals recipients.
Congress is set to begin a debate on immigration with the hope of reaching a new deal, but immigrants and their advocates fear that the March 5 deadline for Dreamers is closer to becoming an unfortunate reality.
Amanda Ballantyne, National Director of Main Street Alliance, a coalition of small-business owners, said that the Senate's spending bill will not only harm people but also harm the nation's economy.
"Congress passed a spending bill last night that compromises the ability of 700,000 Dreamers to continue to work, own businesses and contribute to the economy," stated Ballantyne. "Small-business owners across the country are concerned and disappointed about this shortsighted action. Each year, the young immigrants who are currently enrolled or eligible for DACA contribute an estimated $1.7 billion in state and local tax revenue. Without them, GDP is expected to drop $460.3 billion in a decade."
According to reports, President Donald Trump's administration wants to make it harder for foreigners who live in the United States to get permanent residency of any kind if they receive public benefits or their American-born children do. The White House claims that immigrants are a strain on public resources and hope to end the visa lottery program and curb the immigration of low-skilled workers.
"It is time to create a merit-based immigration system that makes sense for a modern economy—selecting new arrivals based on their ability to support themselves financially and to make positive contributions to U.S. society," said Trump in a released statement.
Joel Berg, CEO of Hunger Free America, said that the current administration is violating the tenets of a religion many of their supporters subscribe to.
"Such a policy would also violate every moral tradition," said Berg in a statement to the AmNews. "The Old Testament, in Deuteronomy 27, states, 'Cursed is anyone who withholds justice from the foreigner.' In the New Testament, in Matthew 25, Christ preaches that giving food, clothing and shelter to the 'least of these'—including immigrants—is tantamount to aiding the Lord, and that refusing to do so could result in 'eternal punishment.'"
Locally, immigrants have used local churches as sanctuaries from the authorities and the movement's leaders aren't out of reach from the long arm of the law.
This month, New Sanctuary Coalition Executive Director Ravi Ragbir was granted a stay from deportation after his organization and its partners brought a First Amendment lawsuit and challenged the targeting of activists by the feds.
ICE detained Ragbir, an immigrant from Trinidad and Tobago, Jan. 11 after he went for his regular check-in after a 2001 conviction for mortgage fraud. He was set to be deported Feb. 10, but with the support of the New York Civil Liberties Union, a legal challenge stopped it.