Elizabeth Jennings Graham, forgotten warrior
2/20/2018, 6:11 p.m.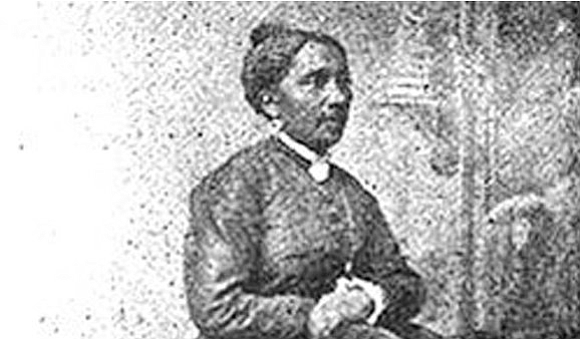 "Then," Jennings continued, "the officer, without listening to anything I had to say, thrust me out and tauntingly told me to get redress if I could. I would have come up [to the rally] myself, but I'm quite sore and stiff from the treatment I received from those monsters."
The New York Tribune reported the incident in a February 1855 article. "She got upon one of the company's cars last summer, on the Sabbath, to ride to church. The conductor undertook to get her off, first alleging the car was full; when that was shown to be false, he pretended the other passengers were displeased at her presence; but [when] she insisted on her rights, he took hold of her by force to expel her. She resisted. The conductor got her down on the platform, jammed her bonnet, soiled her dress and injured her person. Quite a crowd gathered, but she effectually resisted. Finally, after the car had gone on further, with the aid of a policeman they succeeded in removing her."
Jennings sued the Third Avenue Railroad Line, the driver and the conductor, claiming $500 in damages. The law firm of Culbert, Parker and Arthur, who had success in civil rights cases in the past, were hired to represent her. The "Arthur" was 21-year-old novice Chester Arthur, who had just recently passed the bar. He would later become president of the United States.
Judge Rockwell of the Brooklyn Circuit Court ruled in Jennings' favor, stating that "colored persons, if sober, well behaved and free from disease, had the same rights as others and could neither be excluded by any rules of the company, nor by force or violence."
The jury was mostly sympathetic, but some jurors had a problem with awarding that much money. They eventually agreed to $225. The court added an additional 10 percent plus her expenses. But the battle for full integration of the streetcars was not over yet.
Within a month of the Jennings decision, the rail line was successfully sued again, this time by a Black man named Peter Porter, who was refused a ride on an Eighth Avenue car. It would take nearly 20 years before all New York City streetcars were integrated. The woman whose actions started it all had faded into near obscurity.
A few years after the streetcar incident, racial injustice and violence would again touch Jennings, who had since married a man named Charles Graham, with whom she had a son named Thomas.
The year 1863 brought four days of violence, fear and death to Blacks in lower Manhattan during the infamous Draft Riots. Nearly 100 Blacks were lynched, businesses and homes were destroyed, including the Colored Orphanage, which was looted and burned to the ground. While danger swirled around them, Jennings and her husband tended to their ailing child, who soon died. An undertaker helped the couple get their son to Brooklyn, where he was buried in Cypress Hills Cemetery.
Jennings continued to teach school and, in her later years, turned the first floor of her home at 237 W. 41st Street into the city's first kindergarten for Black children.
Elizabeth Jennings Graham died in 1901 and is buried in Cypress Hills near her son. Her story is yet another example of how one person's actions can spark big change. Her courage and determination in championing the rights of Black people remain inspiring.
Activities
Look it up: Use the Internet or other reference source to learn more about Elizabeth Jennings and the Draft Riots.
Talk about it: What would you have done if you had been in a similar situation as Elizabeth Jennings? Black people were encouraged to walk rather than deal with the street coaches. What would you have done?
Write it down: Make a list of people whose courageous actions have sparked change. Discuss your list with your classmates.