Book Review: 'Rest in Power: The Enduring Life of Trayvon Martin,' by Sybrina Fulton and Tracy Martin
KAREN JUANITA CARRILLO | 2/22/2018, 10:37 a.m.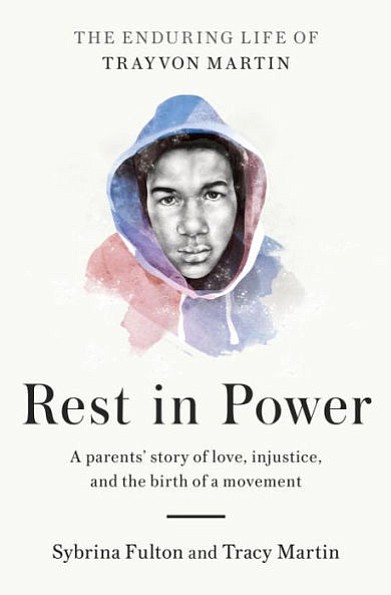 Martin wanted to fly yet he would never have that opportunity. Viewed by George Zimmerman -—and later by media organizations that sympathized with Zimmerman—as someone incapable of moving beyond his everyday circumstances, Martin was profiled as a danger, a threat, essentially, someone worthy of being assaulted. The case against Zimmerman somehow depicted the man who had stopped Martin, demanded information from him, and then attacked and shot the young man, as the victim.
There were nationwide protests when the criminal justice system failed Martin and acquitted Zimmerman. But "Rest in Power" explains that even before Zimmerman was arrested, Martin's devastated parents had made a plan to use their pain for a greater purpose.
"Our job was to turn these protests into a real movement—one that would lead to an arrest and a prosecution, although it was starting to get even bigger than that," they wrote. "Through our advocacy for Trayvon, we were also shining a light on the issues that brought us to this point—profiling, gun violence and a broken criminal justice system—which helped us engage more and more people in our mission."
Martin's death taught many young activists that there remains plenty of work to do in the struggle for Black rights. Martin's death and the failure of the justice system led to the creation of the Black Lives Matter movement, it has pushed more people to work with political parties and join rallies and it has given more people the understanding that they need to speak out on even the smallest of issues.
Although his physical life was stolen, the memory of Martin grows stronger every year. His parents established The Trayvon Martin Foundation (https://trayvonmartinfoundation.org) in his honor, and there are numerous other books, documentaries and events that recall him and remember his name. As a symbol, the vision of 17-year-old Martin in a hoodie is iconic. It's a symbol of Black resistance.