'Black Panther' stars Chadwick Boseman and Lupita Nyong'o to discuss film at the Apollo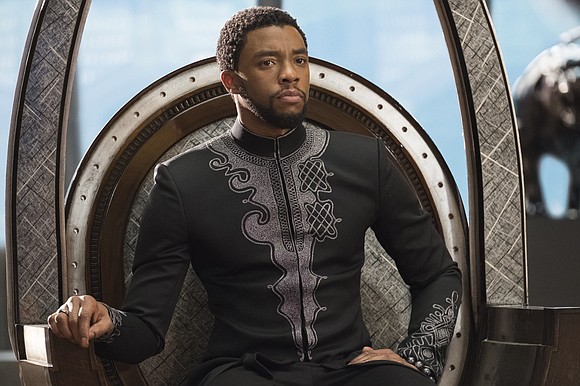 As Black Panther continues to break box office records, the Apollo Theater in collaboration with The Atlantic is presenting a discussion about the film with its stars Chadwick Boseman and Luptia Nyong'o in conversation with The Atlantic's national correspondent and author Ta-Nehisi Coates. The event will take place on Tuesday, February 27 at 7:30 p.m. at the Apollo.
The Apollo and The Atlantic gave away away free tockets to a number of Harlem organizations for a screening of the film at the AMC Harlem 9 before proceeding to the Apollo for the conversation featuring Boseman and Coates. In addition to community groups, tickets for the panel discussion were released to the public that sold out immediately.
"We are delighted to welcome Chadwick and Ta-Nehisi to the Apollo to build upon the already-burgeoning conversation about this important film," said Apollo Theater Executive Producer Kamilah Forbes. "The Apollo has always been an important convener for the Harlem community, and the cultural phenomenon around Black Panther is an incredibly relevant and rich topic for discussion that directly addresses the representation of black people in everyday media—something that is substantial not only for our Harlem neighborhood, but for our country at large."
The event will be live streamed on www.theatlantic.com, www.facebook.com/ApolloTheater/ and www.facebook.com/AFROPUNK/