Up those numbers: The lack of Black and Brown students at specialized high schools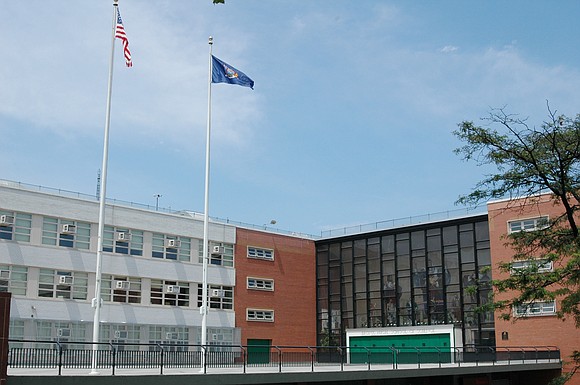 If you were to go to the page for specialized high schools on the New York City Department of Education's website, you would find an overview of each school (there are nine) and a link to a timeline on how to apply for them. But at the top of the page, before all of that, you'd find a link to something called "Specialized High Schools Diversity Initiatives," devoted to "supporting high-potential students from underrepresented communities."
Diversity has long been an issue with specialized high schools. Despite the fact that there are nine schools classified under the specialized high school banner, the big three remain the Bronx High School of Science, Brooklyn Technical High School and Stuyvesant High School. If the nine specialized high schools were members of a baseball team, the aforementioned three would be the heart of the lineup. They're the best three hitters on the team. The other schools need more time to achieve the clout that the other three have.
These three schools are the ones with the diversity problem. In a public school system that is approximately 70 percent Black and Hispanic, the elite public high schools show a Black and Hispanic population of less than 20 percent.
Being one of the few students of color at the big three specialized high schools is the tie that binds. No matter your age, there was a story of a Black or Brown student needing financial help to prep for the exam or dealing with an authority figure within the school not taking them seriously. The teachers, alums, principals and the DOE officials provide a window into what has plagued specialized high school in terms of diversity and what is being done to make the schools look like New York City.
One alum, who graduated from Bronx Science in the early 1990s and didn't want to be named, said that he dealt with prejudice at the school during his years there.
"My entrance experience was straightforward," said the alum. "I got a Barron's study guide, read through it and took the exam. My tenure was typical of most students of color for that time—we endured the BS of the same discriminatory instructors there and complaints to the administration fell on deaf ears."
Rob Jones, a Bronx Science grad, said that teachers didn't provide him with many negative experiences, but one authority figure did.
"I do not feel I experienced discrimination from my teachers," said Jones. "I did, however, have an incident with my guidance counselor. She was coaching me as to what schools to apply. When I told her I applied to schools like Stanford, Princeton, Yale, Boston University, etc., she made the comment to me that perhaps I should look at the SUNY or CUNY schools. I agreed until she said that I would fare much better with the SUNY or CUNY schools. I inquired as to why she thought I would do better at those schools than the Ivies and she replied that it would be better to be a large fish in a small pond than a small fish in a large pond. I let her know that I would do well in any ocean."