Up those numbers: The lack of Black and Brown students at specialized high schools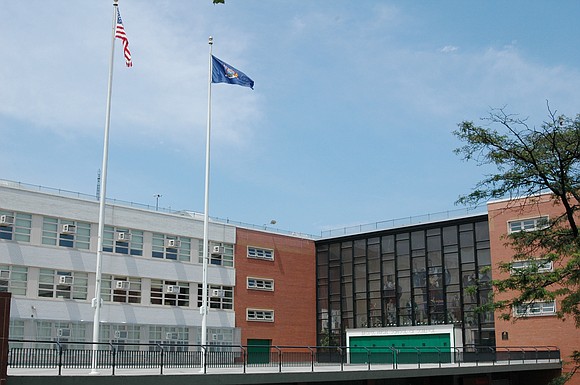 Jones was a National Merit University winner based on his near perfect SAT and ACT scores and was accepted to all 28 schools he applied to, including the aforementioned Ivy League schools. He chose Boston University because the school provided the most aid. He now heads an international consulting firm.
According to Inside Schools, when examining the Black and Hispanic student populations at the big three specialized high schools, Stuyvesant, Bronx Science and Brooklyn Tech fare at 3 percent, 7.6 percent and 14.1 percent, respectively. Overall, the demographics of the Black and Hispanic students in the boroughs of these high schools is 68 percent, 89 percent and 65 percent, respectively.
Over the years, each school has grown in overall population, keeping all of their buildings beyond capacity. For example, Bronx Science's buildings are designed to accommodate 2,300 people. The current student population of the school is approximately 3,000. Because of the size, many kids already feel like a small fish in a large pond. For Black and Hispanic students, that feeling can be tenfold.
The lack of Black and Brown young faces at these schools hasn't gone unnoticed by teachers.
Raymond Bradshaw, a physics teacher at Brooklyn Tech, said that since he started teaching there, the numbers of Black and Brown students have decreased as the numbers of Asian and white students have increased. When Black or Brown students see Bradshaw, one of the few Black teachers there, they see someone to confide in even if they don't have classes with him.
"If I don't have them in class or don't have them for lab, I may be their only male teacher of color even though there are other Black teachers at the school," Bradshaw said. "They approach me in the hallways and ask me for advice. Just this week, two girls who I taught last year came back to me for advice."
Bradshaw said that students not only ask him academic questions, but also questions of a personal nature. "They look at me as someone who's going to understand their experiences," he said. "Being in Brooklyn, born and raised myself, you try to make them feel comfortable."
He continued, "When I started teaching, I would have a good percentage [of Black and Brown students] in my class. Now, I have maybe one or two students of African-American or Latino descent."
Despite this decline, some graduates still see the benefit of specialized high schools and the necessity for Black and Hispanic kids to get into to them. Valerie Gulston, Bronx Science class of 1970, said that an acquaintance coughed up the money for her to take test prep for the specialized high school exam. She believes that more connections need to be made between the alums of color and prospective students.
"A patron stepped forward who was a friend of my teacher and provided $300 in funds for me to take the test prep course," explained Gulston. "When I sat for the admission test it was easy, and I told my parents, 'I got in,' which I did. I think more minority kids would get in if they took the prep courses offered by the Khan Academy and similar organizations. Also, there should be some kind of meet and greet parties between alums and prospective students so kids can see potential mentors."