Up those numbers: The lack of Black and Brown students at specialized high schools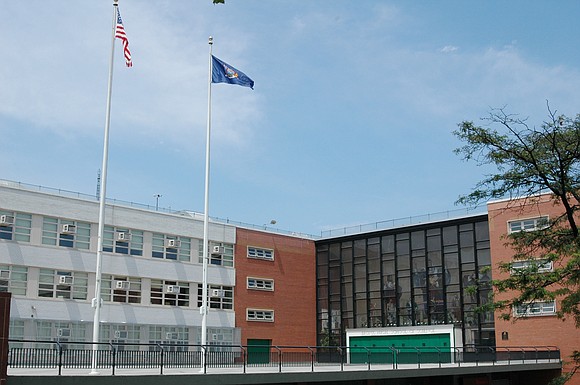 According to a representative for the Department of Education, the DOE is doing more than enough to increase the chances of Black and Hispanic students taking and passing the SHSAT. They listed several programs recently implemented to assist middle schoolers looking to take the exam.
"Beginning in summer 2017, the DOE implemented the Discovery Program—a summer program for high-needs students who have achieved a score on the SHSAT that is within a certain range below the minimum cutoff score for admission to that school—at seven specialized high schools, including Bronx High School of Science," said the DOE representative. "Last year, we expanded the program at Brooklyn Technical High School and added a new program at the High School of American Studies at Lehman College."
The DOE representative also discussed SHSAT School Day, a program where the DOE offers the exam during the school day at seven middle schools. According to the department, the number of students testing at those sites increased by more than 50 percent. They expanded SHSAT School Day to 15 middle schools in the fall. DOE officials also spoke about the DREAM program, a free after-school program that prepares students for the SHSAT. Thirty after-school programs were added using the DREAM model last spring.
The DOE representative said that they want to continue expanding the Discovery Program.
"We will continue to work with the school community to implement a Discovery Program at Stuyvesant High School in summer 2018," the representative said. "Implementing Discovery Programs at these schools will increase opportunities for a broader range of students to attend a greater number of specialized high schools."
Bradshaw said that as a teacher, he tries to remain aware of what's happening around him in the education world. If the DOE has all of these programs, it needs to be advertised more.
"I don't see flyers in my community about tutoring for the high school," Bradshaw stated. "I don't know what's happening at the middle school level. I'm not even sure if they have the resources and that's the issue."
Janella Hinds, vice president of Academic High Schools for the United Federations of Teachers, said her union has kept an eye on specialized high schools and their diversity numbers. Four years ago, UFT officials created a paper published with recommendations on how the DOE could address the lack of Black and Hispanic kids in specialized high schools. Titled "Making the Case for Change," the paper recommended several ideas, including creating an admission path for top-performing eighth-graders; a path for those based on a "power score" that combines grade point averages, state-standardized English Language Arts and math tests, attendance records and a revised admissions exam aligned to the curriculum; free online prep material; and pre-registration for the exam for all eighth-graders.
"We firmly believe that testing the admissions on one assessment is the biggest issue," emphasized Hinds. "The specialized high school's admissions test requires that a student really understands how the test is designed and do a lot of planning and preparation. It is not an intuitive assessment. We believe that the test shouldn't be the sole measure used for admittance."