Up those numbers: The lack of Black and Brown students at specialized high schools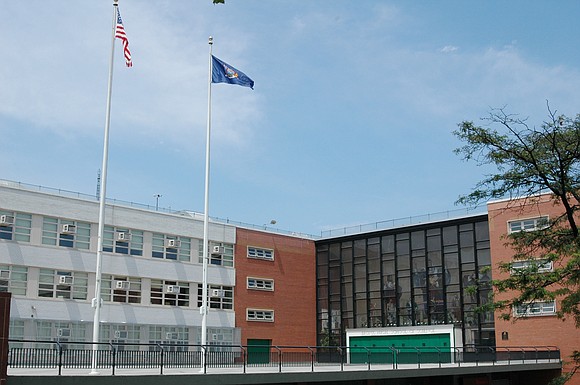 Although the DOE claims it is doing as much as it can do, other organizations have picked up the slack. PASSNYC's mission is for students who don't come from "feeder" schools (that represent less than a fifth of the total number of New York City middle schools) to have a shot at prepping for and getting into specialized high schools via the exam.
Akil Bello serves on the board of PASSNYC and explained that not enough is being done to increase the diversity of specialized high schools. He spoke about the organization's mission and the urgency of its leaders to get on the ball.
"The problem is beyond the SHSAT, which isn't to say there aren't problems with the test," said Bello. "The problem of access for Black and Hispanic students is driven by economic, structural and social factors driving inequities that will not be addressed quickly or simply. The programs that are implemented to address these problems are a simple Band-Aid on a gaping wound."
Bello said that the problem with Black and Hispanic kids and specialized high schools boils down to three things: if Black and Brown children (and their parents) are aware of the benefits of these schools like other parents are; if the growth of charter schools and diversity initiatives at independent schools siphons top Black and Brown talent from specialized high schools; and if schools in their communities are getting the same quality instruction with free prep programs for the SHSAT exam that are accessible. PASSNYC wants to tackle those things one by one through promoting access to the SHSAT exam in underserved areas.
Bello also mentioned the program launched in 1995 to help promising Black and Hispanic students get into specialized high schools.
"The program, however was changed [to the DREAM-SHSI] following a law suit that claimed bias in the criteria by which the program selected their students and thus altered who go into the program," said Bello. "This has likely also contributed to the growing racial imbalances. The new initiatives that the DOE launched in June 2016 are a step in the right direction, but they will not likely show dividends for another year or so. Those initiatives are largely outreach programs designed to address the awareness of the schools. This will do nothing without concurrent improvements in student preparation."
No matter the issues Black and Hispanic children have either getting into specialized high schools or dealing with potential discrimination, there's no dispute that entry into one of these institutions gets you a leg up or the chance to take advantage of a major opportunity. Many alums have jobs in business, tech and media and have used their experience for good. It's something that Jones acknowledges.
"I would recommend Black and Latino students to go for getting into exam schools like Bronx Science and for Black and Latino teachers to teach at those schools… until we develop our own," Jones said.