Travel bucket list: Wakanda and five other African nations
MEGAN PINCKNEY | 2/22/2018, 12:11 p.m.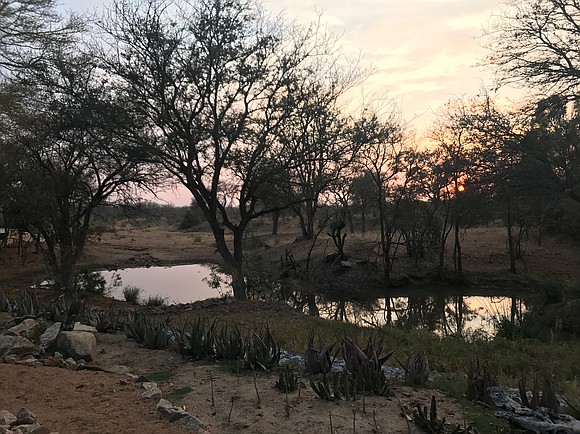 If you were one of the tens of thousands of people that helped Disney-Marvel's "Black Panther" smash opening weekend box office numbers, then you've probably found yourself wishing you could move to Wakanda, or Zamunda if you're OK with a little unpredictability.
Wakanda, a fictional self-sustaining African nation that has been untouched by colonial influence, is the setting for most of the movie. T'Challa, the Black Panther, rules the kingdom that prides itself on isolation. Wakandans go to extreme measures to protect their boarders, refuse to trade with outside nations and live within a hologram that not only protects the capital city but also hides it from outside eyes. Wakanda can stay self-sufficient mostly because of the supply of its natural resource, vibranium—the strongest metal in the world. They're the only country in the world that has it, thanks to a vibranium-filled meteorite that crashed into its lands thousands of years ago. And it is vibranium, along with the near-inexhaustible supply of it, that has made Wakanda the most technologically advanced nation on Earth. 
Alas, Wakanda is just a fantasy—a vision that Black children have needed for generations, but a fantasy nonetheless. We can't just jump on a flying hovercraft and head there. But after watching "Black Panther," I couldn't help but have a renewed desire to visit the Motherland again. Although Wakanda is not an option, there are plenty of other African nations that are just as worthy of a trip. Here are the five African nations that are currently at the top of my travel bucket list:
Morocco
This nation in northwestern Africa is diverse in majestic settings. There's a lengthy coastline that touches both the turquoise waters of the Mediterranean Sea and the deep blue waters of the Atlantic Ocean, a vast amount of desert that encompasses most of the terrain and various mountain ranges that span throughout the center of the entire nation. Morocco's capital is Rabat and its largest city is Casablanca. However, the city I'm dying to see is Marrakesh! Marrakesh, also known as the "Red City," is overflowing with traditional markets, ancient mosques, riads embellished with colorful Moroccan tile and ornate palaces and gardens.
Rwanda
You wouldn't be the first person to think that Rwanda isn't safe, but you'd be wrong to assume it. Certainly, the country's past (with events such as the Rwandan genocide) shined a negative light internationally, but the country has since recovered and is thriving. But what might be even more surprising about the country is its climate. Although it basically sits on the equator, Rwanda sees lower temperatures than most equatorial countries (ranging between 54 and 81 degrees Fahrenheit on average) because of its high elevation. This climate creates the opportunity for lush, green vegetation. In Rwanda you can discover the many national parks, explore the mountainous terrain, encounter super friendly and helpful locals in the laid-back capital (and largest city) of Kigali, journey down one of the pristine lakes and admire the picturesque beauty surrounding them, or even go gorilla trekking. Rwanda is one of the only countries on the continent where gorillas are found in the wild.