URBAN AGENDA: Mayor's Wrongheaded Approach to Fare Evasion Enforcement
2/22/2018, midnight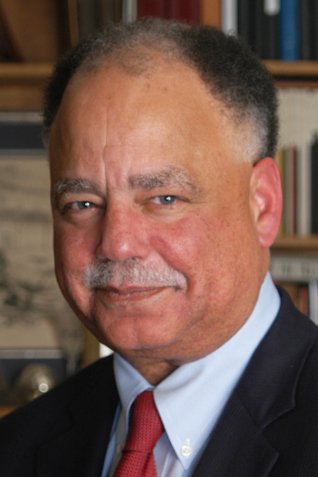 Mayor Bill de Blasio shows a strange lack of subtlety in dismissing studies and anecdotes supporting the fact that turnstile-jumping is a crime born of poverty. He has dug in his heels to vocally oppose the Manhattan District Attorney's policy, taking effect this month, to halt criminal prosecution of most people arrested for jumping turnstiles. His public pronouncements on the topic – out of synch with his progressive bona fides – sound downright Giuliani-esque.
"A lot of people who commit fare evasion and the police encounter have a lot of money on them," argued the mayor during a recent news conference at Police Headquarters. "I think I have a lot of validity on the question of income inequality and how we fight it but you never heard me say, you know, open up the gates of the subway for free. That's chaos."
This is a nonsensical rebuke of a common-sense reform that will stem the over-prosecution of a non-violent crime and in the process reduce the number of young people exposed to the criminal justice system, something you would think our self-proclaimed progressive mayor would want.
From the start, let's clear up any confusion. District Attorney Cyrus Vance's policy would not open up the gates of the subway for free, and it would not prevent the NYPD from enforcing fare evasion laws. Simply put, it would limit criminal prosecution of fare evasion to people whose conviction history shows they may be a safety risk, people who have been arrested in the subways several times before, and those with open warrants.
Vance's policy will have positive effects on our city, not negative ones. It should help to halt discriminatory policing that leads to so many of our black and Latino youth being put through the system and ending up with a record. As it stands, fare beating arrests mostly target young blacks and Latinos, mirroring the effects of the old NYPD practice of "stop and frisk." A federal judge in 2013 likened the practice of stop and frisk to a "policy of indirect racial profiling" that violated the constitutional rights of minorities in the city.

Vance's policy will have an outside effect based on sheer numbers alone. On average, a staggering one of every four NYPD arrests in recent years was for fare evasion, according to police statistics. Any day now the NYPD is expected produce for the first time publicly released quarterly fare evasion arrest reports by category, including race, gender, age, station stop and police precinct. You can bet that the data will show, as a Community Service Society study last year found, that arrest rates tend to be higher at subway stops in poor neighborhoods. Not surprisingly, arrests were inexplicably high at subway stations in predominantly black neighborhoods with the largest numbers of residents living in poverty.
The mayor is acutely aware of racial disparities in law enforcement. Yet instead of voicing support for Vance's policy and reforms premised on less punitive measures such as diversionary programs, community service and civil summonses, he has chosen to join Metropolitan Transportation Authority (MTA) Chair Joe Lhota in bashing it.