Verdict in shooting of Deborah Danner draws anger and sadness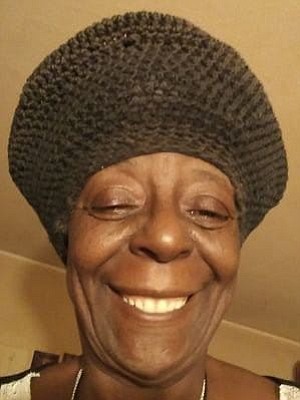 Another day, another member of the NYPD acquitted of shooting a Black New Yorker.
Last week, a judge acquitted Sgt. Hugh Barry, 31, in the shooting death of Deborah Danner, 66, a paranoid schizophrenic. Barry shot Danner twice in the chest after a brief encounter.
Barry shot Danner Oct. 18, 2016, in the Bronx after responding to a call about a mentally disturbed person. Barry alleged that Danner charged at him and other officers first with scissors and then with a baseball bat. Police were called after Danner was seen screaming and tearing down posters in the hallway of her apartment building.
Police Commissioner James O'Neill tried to soften the blow of the verdict for the community by citing how he wasn't happy about Danner's death.
"Today's court decision determined that Sgt. Hugh Barry had no criminal culpability," said O'Neill. "It does not, however, make the loss of Deborah Danner's life any less tragic. Our police officers and their supervisors are committed to protecting lives—it's one of our core values. Our mission is to fight crime and keep everyone safe—the public as well as our police officers. Every day, officers respond to very difficult situations."
O'Neill continued, "It's not an easy job, but we, as a department and as individuals, must be accountable for our actions."
Bronx District Attorney Darcel Clark isn't a fan of the verdict but wants certain issues that have sprung from Danner's death to be addressed.
"The judge has issued his verdict in this case. We are disappointed, but we accept his decision," said Clark. "However, I believe the death of Deborah Danner illustrates the larger issue of how we need changes in the way we address people with mental health issues."
In an interview with WNYC's Brian Lehrer, New York City Mayor Bill de Blasio said that Danner should still be with friends and loved ones and she should still be alive.
"But underneath all that, here's an essential fact, Deborah Danner should not have died, she should still be with us," said de Blasio to Lehrer. "And we have to do a lot going forward to make sure that nothing like this ever happens again. And my heart went out to her family from the very beginning and I still feel for this family, what they've been through."
But those words don't mean much to police reform activists who see another dead Black person at the hands of a police officer.
"It is clear that the fight to keep people of color safe in our city continues each and every day, and we are and should always be deep in that fight," read a statement from the Legal Aid Society. "There is no justification for the acquittal, in fact, it is impossible to understand anyone determining that this type of force was necessary to subdue Ms. Danner, a mentally ill 66-year-old woman who simply needed help."
The Legal Aid Society's statement also said that the acquittal was the failure of "our city, state and country to hold police accountable and our failure as a city, state and country to recognize and call out racism."