Videos explain how marijuana legalization in NJ could advance racial justice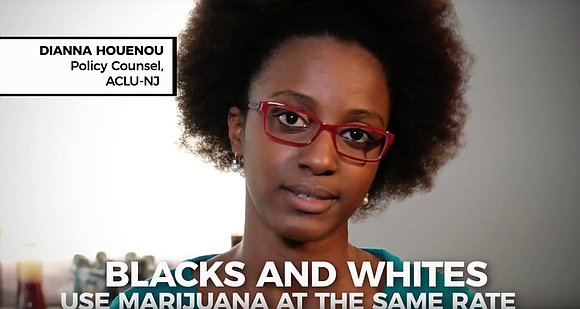 With the legalization of marijuana on the horizon under Gov. Phil Murphy, New Jersey United for Marijuana Reform is shedding light on how it could improve racial justice in the state.
The message is being told in a series of online videos that explain how legalizing marijuana would cut down on arrests and reduce mass incarceration. The three videos are currently on YouTube.
NJUMR says that despite using marijuana at similar rates Black New Jerseyans are arrested at a rate three times higher than whites. Communities of color disproportionately bear the consequences of an arrest leading to potential loss of housing and risks to employment and education prospects.
"The video series offers a quick and clear explanation of some of the most compelling reasons for marijuana legalization in New Jersey" said Amol Sinha, executive director of the ACLU of New Jersey. "We look forward to working with the Legislature and Gov. Murphy, not only to make marijuana legal for adults in the state but to correct some of the wrongs that our residents have endured for too long from the current unjust laws."
Along with improving racial justice NJUMR and ACLU-NJ want Murphy to include automatic expungement of prior convictions, meaningful ways for all people to participate in the new industry, limited home-grow provisions and reinvestment in communities affected by the current drug laws as part of the final marijuana legalization bill.
When he was elected in 2017, Murphy was supportive of allowing marijuana available for recreational use for people 21 and older in the Garden State. State Senate President Stephen Sweeney said he wanted to pass the bill in the first 100 days Murphy was in office.