Recalling the greatness of W.E.B. Du Bois
Herb Boyd | 2/23/2018, 9:12 a.m.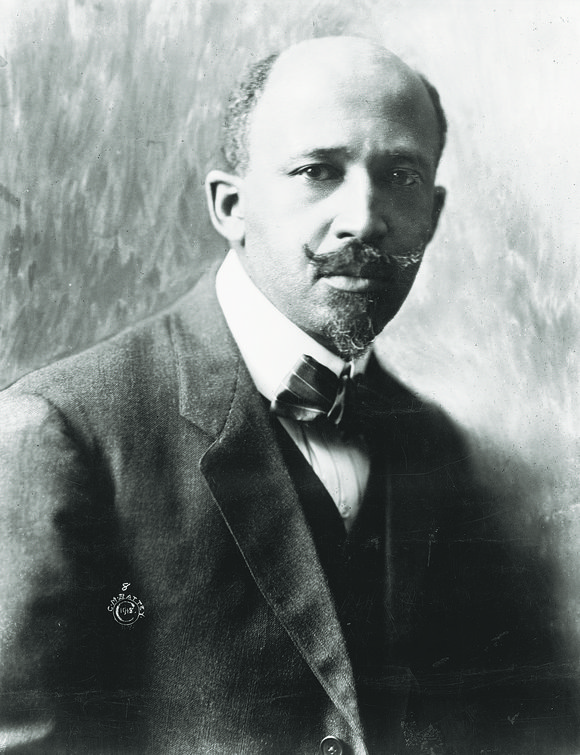 It is possible to string three lives together and gather the full expanse of African-American history. Those lives would include Frederick Douglass, Booker T. Washington and W.E.B. Du Bois. The cracks in this chronology could be ably filled with the lives and times of Zora Neale Hurston, Langston Hughes, James Baldwin, Ida B. Wells, Ella Baker, Marcus Garvey, Dr. Martin Luther King and Malcolm X.
None on this illustrious list—though merely arbitrary—resonates with such passion and commitment as Du Bois; and by the way, he was 95 when his productive life finally expired, giving his longevity yet another first on this list.
We were reminded of the anniversary of Du Bois' death by the eminent writer and esteemed professor emeritus William Branch, who forwarded us a copy of Du Bois' obituary, published in this paper in 1963, and posted from Ghana. "For three long miles, the procession wound its way … the military band supplied funeral music," said Branch, an eyewitness to the state funeral. "I saw hundreds of tear-stained faces among the countless thousands that filed the route."
If we are a few weeks delinquent in paying tribute to Du Bois, who died in Ghana on the eve of the March on Washington, Aug. 28, 1963, let's blame it on the jamboree of 50th anniversaries that were deserving distractions, though it was negligent on our part not to at least give a nod to a man many deem the most outstanding writer and thinker of his day—Black or white. An example of his versatility and prominence is found in countless American anthologies and bibliographies, whether academic, scientific, literary, political or encyclopedic. And "encyclopedic" is perhaps the best word to use when attempting to sum up Du Bois' extraordinary mind and gifts.
Here are a few opening words about him from the prestigious "Oxford Companion to African American Literature": "Essayist, novelist, journalist, critic and perhaps the pre-eminent African American scholar-intellectual." In the "Encyclopedia of the American Left," Du Bois is called "undoubtedly the most influential Black intellectual of the 20th century and one of America's finest historians."
While these are accurate reflections of Du Bois' brilliance, his matchless research skills and diligence, they only approximate the fullness of his abilities and the fullness of his remarkably productive life. Unlike Douglass and Washington, whose lives intersect with his, Du Bois was not born a slave in the South, but free in Great Barrington, Mass., where he experienced neither the bondage nor hardships of racism that marked the lives of Douglass and Washington.
Crowning his sterling academic career was his Ph.D. from Harvard in 1896, and the publication of his dissertation, the prodigious "Suppression of the African Slave Trade to the United States of America, 1638-1870." This entry was the first in the Harvard Historical Series. He achieved another first in 1899 with "The Philadelphia Negro," which is seen as a model to sociological studies of urban communities.
As you can see, Du Bois was barely out of his 20s but well on the way to living up to the pledge he wrote in his diary when he was 25: "These are my plans: to make a name in science, to make a name in literature and thus, to raise my race; Or perhaps to raise a visible empire in Africa, thro' England, France or Germany. I wonder what will be the outcome? Who knows?"