Medgar Evers College honors L. Joy Williams for Black History Month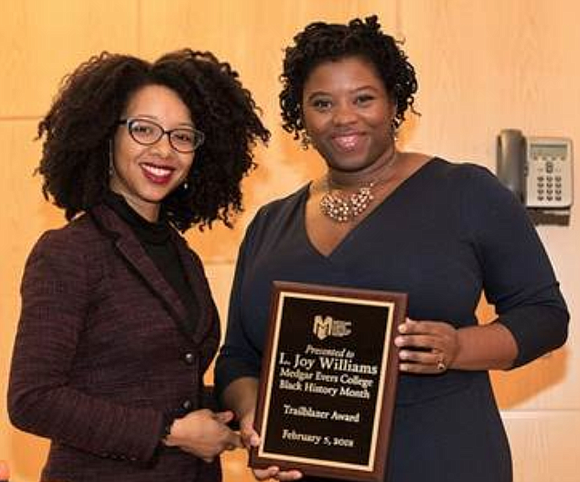 Medgar Evers College recently honored L. Joy Williams, president of the Brooklyn chapter of the National Association for the Advancement of Colored People and host of the podcast "Sunday Civics," with its Trailblazer Award.
Williams, who is the youngest adult NAACP branch president in the State of New York, told the audience they should not allow themselves to become stuck in the space of waiting for things to change.
"Very few of us know the power that we possess when it comes to politics," said Williams. "We experience government and politics as something that happens to us and not as something that we have the power to shape and control, and that leaves you at a disadvantage."
MEC held several events for Black History Month. This week the college hosted a lecture by Jonathan Mboyo Esole, a Congolese mathematician working on the geometry of string theory. He has solved several important problems in mathematical physics, and his work is supported by the U.S. National Science Foundation. Next week the college is celebrating the bicentennial birthday of Frederick Douglass with a talk with Douglass' great-great-grandson, Lloyd Weaver.