Bringing 2018 in on a beach in the Caribbean and the Bahamas
MEGAN PINCKNEY | 1/4/2018, 7:42 p.m.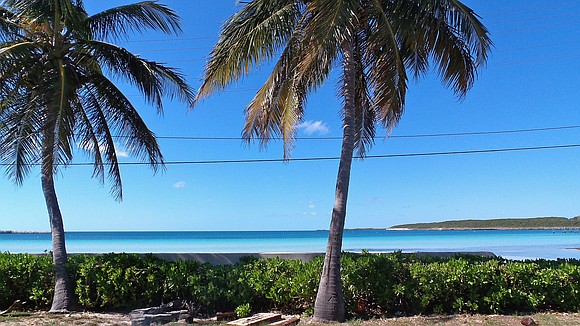 Right now while most of the nation is blanketed under snow and record low temperatures, it just so happens to also be that time between Christmas and New Year's when life seems to actually slow down a bit. If you ask me, this is the perfect time for a quick two-night, three-day trip to somewhere south toward the equator. Here's a list of islands in the Caribbean that would be the perfect place for bringing in a warm New Year.
Saint Thomas
One of the best things about Saint Thomas is you don't need a passport to travel there. This helps make this U.S. Virgin Island the perfect island for a group of friends looking for a warm place to spend NYE when there's at least one friend (and let's be honest—there's always one) who hasn't "had the time to get a passport, yet." Though the island has not fully rebuilt after the brutal hurricane season it just encountered, dozens of hotels and restaurants are open for business and could really use the tourism dollars. Also, (at the time I'm writing this article) the weather is marked as 82 degrees and sunny, so you'd be far away from the snow. But, if warm weather and decent prices aren't enough of a reason to venture to St. Thomas during this time of year, the fact that it is just a short boat ride away from the island of Jost van Dyke may persuade you. Jost van Dyke, a British Virgin Island, is home to one of the Caribbean's wildest and most carefree New Year's Eve parties. Hundreds of people descend on this little island and the party lasts nothing short of 48 hours.
Jamaica
Jamaica is a fun place to go at all times of the year, but the week of the New Year is especially entertaining. One thing is for sure, Jamaicans love to have a good time, and no occasion is more evident of that than New Year's Eve. With private and public celebrations all over the island, you are bound to be a part of the excitement and joy the new year will bring. Montego Bay is known for their fireworks show down in the town center, but large cities all over the island put on their own shows. And nearly every resort will create a personal celebration for just their guests and employees to enjoy. Jamaicans are very religious as a culture, so on New Year's Eve many of the locals head to churches, many of which offer open viewing sessions for non-members and tourists.
Sint Maarten
If you're looking for an island to bring in the New Year with your entire family, Sint Maarten may be the perfect place for you. What I love most about this island is there really is something for everyone, and all age groups. There are shows, there are aquatic activities, there are dozens of beaches all over the island (all of which are completely different from one another) and, best of all, there is a variety of lodging options (everything from all-inclusive resorts to multibedroom vacation rentals). Sint Maarten has quite a few restaurants throughout the island to keep you satisfied and interested for your entire trip, and its location in the Caribbean allows you to easily explore its two nearby neighbor islands: Antigulla and Saint Barts. Sint Maarten did suffer major damage from the major hurricanes that blew over this past summer, but they began rebuilding almost immediately and are not only welcoming tourists but encouraging them to visit.