4 Tips to Quit Smoking
Nearly 70 percent of current adult smokers say they want to stop.
1/5/2018, 12:17 p.m.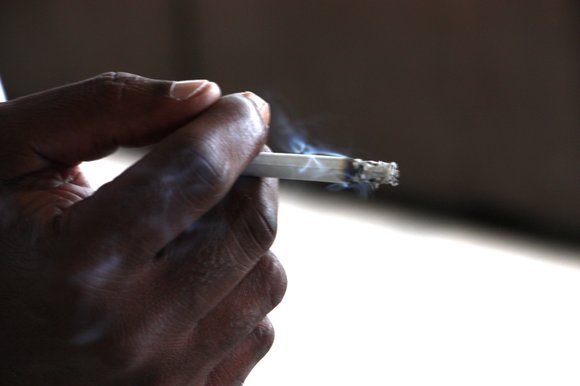 Other FDA-approved, prescription drug products that do not contain nicotine also are available.
If you are under age 18 and want to quit smoking, talk to a health care professional about whether you should use smoking cessation products.
And, if you do use or are prescribed these products, please always read and follow the labeled directions. Talk to your health care provider if you have questions.
You can learn more about this topic in the FDA's article, "Want to Quit Smoking? FDA-Approved Products Can Help."
4. Take advantage of other FDA resources.
If you're thinking about quitting or have tried to quit in the past without success, check out the FDA's new campaign at EveryTryCounts.gov to find more support.
Campaign ads underscoring the health benefits of quitting appear in cities around the country beginning in January 2018. Look for signs and materials in retail locations like convenience stores that remind you that you can quit—and encourage you to try to quit again.
If you don't see the ads, you also can still sign up for free resources to help with your next quit attempt through the EveryTryCounts.gov website. For instance, text message programs can send tips and encouraging words to help you quit. And there's a mobile app that can track your smoking triggers, so you can learn to avoid them.
You also can get access to trained cessation coaches that you can talk to for free via online chats or by phone. Plus, you'll find even more information about FDA-approved cessation medicines.
Maybe this year will be the year you try quitting for good. And, when you try to quit, remember that every try counts.