Black women need real change, not just thanks
It's Time for America to #TrustBlackWomen
La'Tasha D. Mayes (Executive Director, New Voices for Reproductive Justice) | 1/7/2018, 7:50 a.m.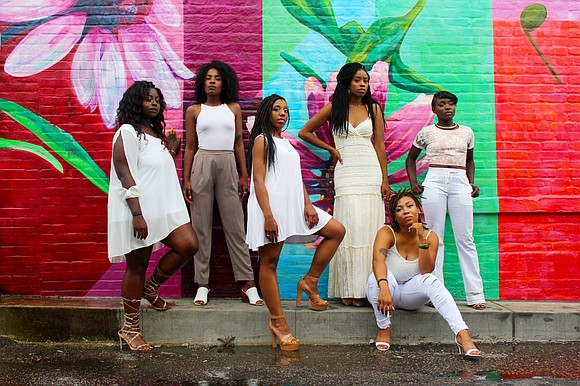 After Roy Moore's defeat at the hands of Alabama voters—driven by Black voter turnout, especially the votes of Black women—we saw the celebration, credit-taking, and meaning-making that usually accompanies a progressive electoral victory. But one thing was different this time. This time, mainstream media and social media feeds flooded with messages acknowledging and thanking Black women for our role in the outcome.
Welcome to the reality Black women have known about—and named—for decades.
One of the hashtags that took off amid the Alabama election returns and the following days was #TrustBlackWomen. But what does it mean to trust Black women? What does it mean to advance a policy agenda that addresses the issues Black women face in this country?
Black women voters are not a monolith—we're diverse, complex, and deeply engaged in national, state, and local policy debates. We don't all agree. But there is a set of values and policies that most Black women hold close to our hearts: we want a future where we can live with respect, health, and justice. Where we can decide whether and when to have children, and raise those children without fear of hunger, violence, or discrimination. Where we can realize our dreams and highest human potential.
For a start, I hope that this election can finally put to rest the ludicrous question of whether a progressive agenda must include support for abortion access. (Yes, absolutely it must.) Not only are Black women overwhelmingly supportive of abortion access, but nationwide, keeping abortion legal has the highest levels of support in decades. Being able to make our own decisions about our bodies, pregnancy, and parenting is crucial to Black women's dignity and self-determination.
Black women are already leading the way in reproductive health, rights, and justice policy. In 2015, after decades of work by Black women advocates, Representative Barbara Lee (D-Calif.) led the introduction of the EACH Woman Act to repeal the Hyde Amendment's Reign of Terror on poor women, and the bill today has 128 co-sponsors in the House, even in this incredibly hostile political moment.
In another show of leadership, women of color in the Senate and their colleagues sent a bold and defiant letter to Trump demanding that he strip the Hyde Amendment and other bans on abortion coverage from the budget. I doubt anyone is holding their breath for him to do the right thing, but that should never stop our leaders in Congress from taking a principled proactive stand.
But a reproductive health, rights, and justice platform that respects Black women must go beyond abortion. Black women in the U.S. are dying in childbirth at many times the rate of White women, a national health crisis that has gone largely ignored. Black women also suffer and die at disproportionate rates of reproductive cancers like breast and cervical cancer. In addition to contraception and abortion care, we need access to quality affordable health care and coverage for the full range of reproductive care including cancer prevention, screening, and treatment, and prenatal, maternity, and postpartum care. The Affordable Care Act—a law Black women championed—was a monumental step in the right direction. Today, we're fighting to hold on even to that, and we know a much more accessible and comprehensive solution is needed.