H&M apologizes for using Black child to sell 'coolest monkey' top
1/8/2018, 12:15 p.m.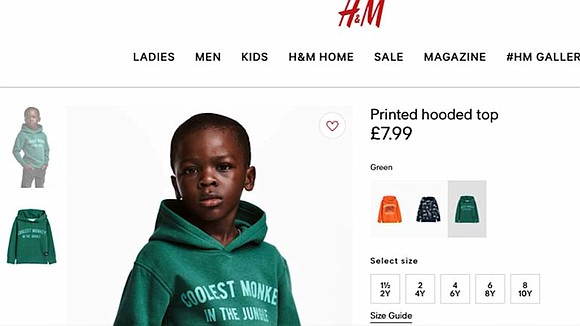 H&M was forced to apologize Monday for using a black child to model a sweatshirt with a "coolest monkey in the jungle" slogan.
The company removed the offending ad from its website after hundreds of social media users accused it of being racist. It continues to sell the hooded top online.