King's fight for economic justice was largely ignored by mainstream media
Stacy M. Brown (NNPA Newswire Contributor) | 1/9/2018, 4:02 p.m.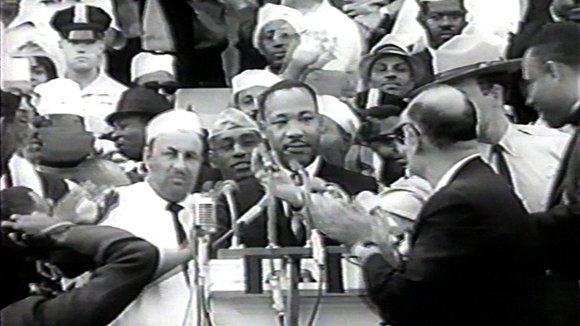 Rev. Dr. Martin Luther King Jr. will always be remembered as a social activist and Baptist minister whose role was integral in the Civil Rights Movement.
Publicly and privately, King fought for equality, justice and human rights for African Americans and others who suffered from racism, segregation and other injustices.
His sermons, including the "Drum Major Instinct," and his speeches like, "I Have a Dream," are as important as they are legendary.
But, those closest to King recalled some of his more unheralded feats. They also recalled the importance of the Black Press during the movement.
"I would say King's abiding commitment to focus on poverty and to deal with the wealth and equity gaps, and particularly the conditions of the poor, has been less heralded than his other accomplishments," said Dr. Clarence Jones, a visiting professor at the University of San Francisco and a scholar and writer-in-residence at Stanford University's Martin Luther King Jr. Institute.
Jones met King in 1960 when he was 29 and King was 31.
Jones served on King's legal team and help draft many of his most important speeches, including the 1963 "I Have a Dream" masterpiece.
But, it was a speech that King delivered just five days before his April 4, 1968 assassination that Jones remembers most.
"I've said so often that the sermon he gave at the National Cathedral in Washington was most important," Jones said. "He captioned the speech, 'Sleeping Through a Revolution,' and that's exactly what he'd say today, if he were here."
Many of King's accomplishments were aided by his relationship with newspapers like the Atlanta Daily World, the Pittsburgh Courier and other Black-owned newspapers, Jones said.
"The two essential pillars of support of the Civil Rights Movement were the Black Church and the Black Press," he said. "The Black Press was critically important, and King had a healthy appreciation for the Black Press."
Rev. Jesse Jackson, Sr., another close confidant of King, agreed.
"The kinship King had with [former EBONY and Jet owner] John Johnson, [National Newspaper Publishers Association founder] John Sengstacke and others was apparent, and he realized their value and they recognized his value," Jackson said.
Dr. Benjamin F. Chavis Jr., the president and CEO of the NNPA, said he will always cherish the days that he worked with King and the Southern Christian Leadership Conference.
"I witnessed, first-hand, the fearless courage of Dr. King as he spoke out against global racial injustice and war when it was not popular to do so," Chavis said.
Chavis continued: "The mainstream press routinely mischaracterized Dr. King as a principle-less agitator. But, it was only the Black-owned newspapers during the 1960s that would, without apology, tell the truth that Dr. King was both a theological and intellectual genius whose worldwide vision, activism and principles demanded a public stance against the unjust Vietnam War, and against the duel racist Apartheid in America and South Africa."
Chavis recalled one of King's most famous quotes: "Injustice anywhere is a threat to justice everywhere."