King's fight for economic justice was largely ignored by mainstream media
Stacy M. Brown (NNPA Newswire Contributor) | 1/9/2018, 4:02 p.m.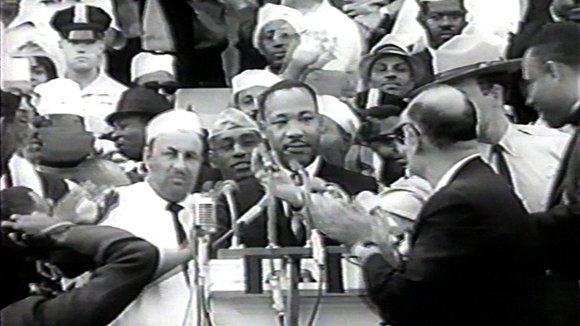 Dr. Wornie Reed, the director of the Race and Social Policy Center at Virginia Tech, who marched alongside King in the 1960s, said too few people knew about King's major project when he was assassinated, "The Poor People's Campaign."
"The Memphis garbage workers strike was a side issue, the kind he was frequently involved in. He was putting in long days and nights across the country, calling on all of us who cared to come to Washington to help him to put maximum pressure on the federal government to come forth with concrete plans to reduce poverty in this rich country," Reed said. "King was promoting a level of pressure that the federal government had never faced before. And many of us were organizing groups to do just that."
Reed continued: "When King vowed to stop commerce in Washington, to stop planes, buses, and trains, in other words, to close Washington down, he gained the support of all the radical Black groups who had abandoned King and the SCLC. These groups had tired of the 'soft' approach of the Civil Rights Movement. Many readily agreed to go to D.C. and help him do just that."
Sadly, the childhood poverty rate is higher now than it was in 1968 when King was assassinated—then, it was between 15 and 16 percent, Reed said. Now, the national child poverty rate was 18 percent in 2016, according to the Children's Defense Fund. The poverty rate for Black children under 18 years old is 30.9 percent.
Also, Reed said, the Black Press was more important to King and the Civil Rights Movement early on during the Montgomery Bus Boycott and the early days of the sit-in movement.
The Black Press provided vital coverage of the activities and the leading personalities in the movement, he said.
"Often the major press was concerned with the disruptions of the movement while the Black Press tended to provide more information about what the activities meant on the ground in Black communities," Reed said.
National Urban League President Marc Morial said King's profoundly important, but less heralded work on economic justice, particularly toward the end of his life, left a legacy that the Urban League champions today.
"In his final speeches and his plans to launch a 'Poor People's Campaign,' Dr. King laid out his extraordinary vision for a country that provides equal access to economic opportunity and prosperity to all, no matter their color or creed—a dream that organizations like the National Urban League are still fighting for," Morial said.
Since its inception, the Black Press has played an integral role in communicating the raw and uncompromising struggle of King and African Americans across the country, Morial added.
"The Black Press remained on the front lines of the Civil Rights movement, offering a glimpse into the everyday lives of African Americans far before mainstream media paid attention," said Morial. "In many ways, the Black journalists were a critical pillar of the movement and of communication Dr. King's vision for a more equal America to the world."