Best of African Diaspora International Film Fest held Jan. 12-14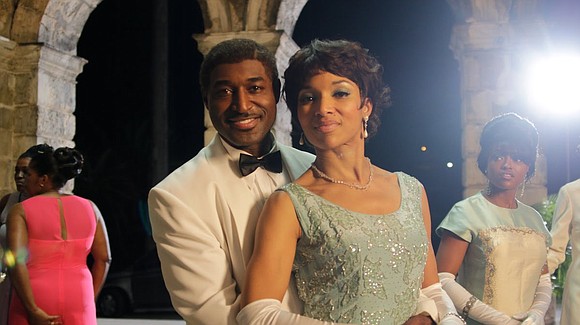 SCHEDULE AT A GLANCE
Friday, Jan. 12
7 p.m.—"The Last Revolutionary"
Saturday, Jan. 13
2 p.m.—"Malcolm X: An Overwhelming Influence on the Black Power Movement!"
4:30 p.m.—"Black Cop"
6:30 p.m.—"Kafou"
8 p.m.— "Barrow: Freedom Fighter"
Sunday, Jan. 14
1 p.m.—"Mama Africa: Miriam Makeba"
3 p.m.—"Winnie"
5 p.m.—Afro-Latino Program: "The Invisible Color" and "The Valley of the Black Descendants"
7:30 p.m.—"Gurumbé:
Afro-Andalusian Memories"
Tickets are available at http://bit.ly/2EnvoRs.
Described by film critic Armond White as "a festival that symbolizes diaspora as more than just anthropology," ADIFF has managed to increase the presence of independent Afrocentric films from all over the world in the general American specialty movie scene by launching films such as "The Tracker,"by Rolf de Heer (Australia), "Kirikou and the Sorceress,"by Michel Ocelot (France), "Gospel Hill," by Giancarlo Esposito (U.S.), "Darrat/Dry Season," by Mahamat-Saleh Haroun (Chad), "The First Rasta," by Helene Lee (France/Jamaica), "The Story of Lovers Rock," by Menelik Shabazz (U.K.), "Scheherazade, Tell Me a Story," by Yousry Nasrallah (Egypt) and "The Pirogue," by Moussa Touré, among others.
Attracting a wide cross-section of cinephiles and audiences of African-American, Caribbean, African, Latino and European ethnic backgrounds who share a common interest for thought-provoking, well-crafted, intelligent and entertaining stories about the human experience of people of color, ADIFF is now a national and international event with festivals held in New York City, Chicago, Washington, D.C., and Paris, France.
For more information, visit www.NYADIFF.org.