Cosmopolitan Review: January 11 - January 17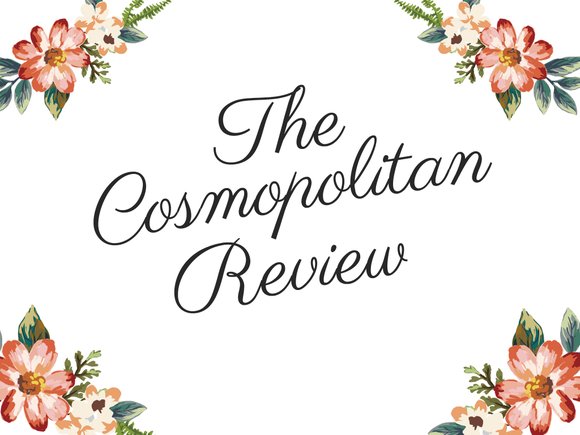 OMG! Baby, it's cold outside. The deep arctic freeze is upon us and all I can say is button up your overcoat. Although the snow doesn't accumulate like it used to, nothing has stopped the winds blowing off the Arctic ice from swooping down on us.
Keeping it warm and cozy were Denise Shaw and mate Kevin Scott, who hosted an intimate New Year's Day dinner at their warm and cozy pad. Kevin is a superior chef and Denise the warmest and loving hostess. So when you are lucky enough to be invited to their home, you know it will be a real treat. On the menu was baked ham, sweet potatoes with Indian spices, meatless collard greens (I won't give away his secret for this one but they were good.), barbecue chicken, cornbread and of course black eye peas. One secret I will share if it's OK with Kevin is that he uses a convection oven. Fueled by water that is poured into the tube inside the chamber, the oven basically steamed the food, yet it was still crispy, tender and delicious. The cooking time for any meal is cut in half. Everything was so good, and once you taste a convection oven meal, you might never go back to the conventional oven. Well, unless we go out and buy a convection oven, which, because it runs on electricity, not gas, we can't put it in anyway, we are stuck with the conventional oven and glad to have one. Traditionally speaking, it is hard to take the leap, but one day, I just might drum up the courage. It will be out with the old and in with the new. It's always nice to have something to look forward to.
One way to keep warm of course is to think warm thoughts. Most recently I saw photos of some friends who just returned from spending New Year's Eve in Jamaica, West Indies. Hard to believe it was so hot. That was evidenced by everyone wearing next to nothing and lounging poolside on New Year's Day. I can only imagine what it was like in Barbados, where so many of the old-timers used to go right after the Comus, and stay through the month of February. Oh, do I want to be like them when I grow up!
Speaking of traveling, as everyone who travels on the Grand Central Parkway knows, and then some, LaGuardia Airport is undergoing massive reconstruction. Although I imagine it will be fabulous once finished, in the meantime one can really enjoy the Marine Air Terminal. The Marine Air Terminal is the rectangular looking building that sits just to the side of the main terminal. Again, privy to those photos, I was surprised to see what a work of art the building has become. Although the façade is squarish, the remaining structure is circular, and somewhat of a rotunda. On entering, one can stand in the middle of the building, under the suspended model airplane, and turn in circles, amazed by the walls, which are a visual delight. Clean, bright and airy, the terminal has historical landmark status so there might be upgrades but no demolition, which is good because its history is fascinating.