A granddaughter of a slave is on the front lines of the opioid epidemic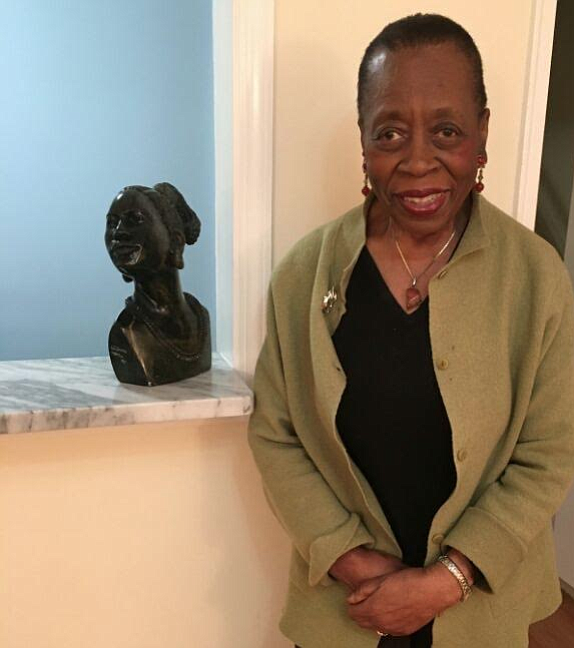 Running a methadone clinic downtown and your own medical practice uptown would stretch thin even the best people in the field. But for 91-year-old Melissa Freeman, it's effortless.
Freeman spoke with the AmNews about her upbringing and how her journey led to her entering the medical profession.
Freeman's grandfather, a slave, was sold away from his mother as a child and was a teenager when the Emancipation Proclamation was signed. He eventually reunited with his mother and moved from the South to New York City where Freeman's mother and uncle bought a two-family home in the Williamsbridge section of the Bronx.
Freeman learned about her grandfather's slavery past through other relatives, but he never talked about it. "He was a quiet man," she said of the man who would eventually find work as a reptile keeper at the Bronx Zoo.
For a man who had no formal education, Freeman said her grandfather – along with her parents and other older relatives – emphasized schooling.
"My father really emphasized the importance of an education," said Freeman. "They all had this knowledge that their children needed to be educated. He didn't talk much about it, but all of the children knew." Melissa and her siblings all went to college with two of them earning their doctorates. She even had a cousin attend Juilliard.
Melissa attended Music and Art High School (it's now known as LaGuardia) so how did she go from an arts school to becoming a doctor?
"I went to Music and Art to Hunter College," said Freeman. "There was a family friend and she used to speak to me and she had a daughter who was a physician and she used to ask me me 'Why don't you become a physician? Why don't you think about becoming a doctor?'
"I knew I wasn't going to be a musician. I took physiology in college and I liked science," Freeman continued. "But how was I gonna afford an education in medicine? My father had just died, there were no funds so I didn't know what to do."
Freeman decided to get into social work and study that at Hunter. After two years, she switched to a science major.
"I still love music. I still go to operas and philharmonics, but I knew I wasn't gonna be a musician," said Freeman.
Freeman's path, dividing day jobs and night classes, eventually led her to Howard University's College of Medicine (where she graduated in 1955), an internship at Kings County Hospital and a residency in internal medicine at Nassau University Medical Center in East Meadow, NY.
Freeman eventually went to work for Beth Israel Medical Center where she's been for over 50 years. It was then that she focused on just developing epidemic of opioid addiction.
"While I was working there I met this social worker who brought in a woman who was addicted to heroin," said Freeman. "We didn't have much to offer at the time. But one day, he called me and he said Beth Israel had a drug detoxification center with a new program that I should take a look at. It was methadone maintenance."