Fix the Subway, and Make It More Affordable
David R. Jones, Esq., President and CEO of the Community Service Society of New York | 1/11/2018, midnight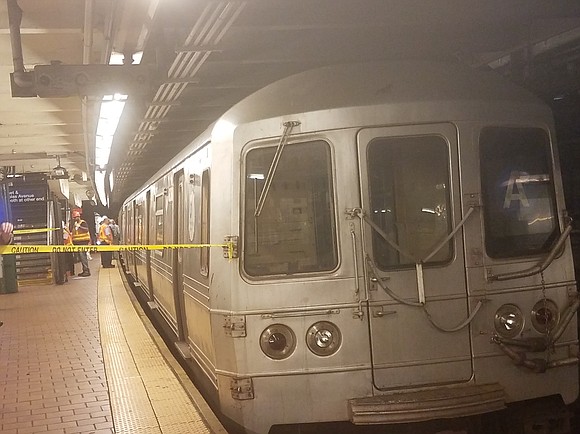 This month, Gov. Cuomo's "Fix NYC" panel is expected to deliver recommendations on how New York can generate the hundreds of millions in revenue needed to improve and maintain our city's ailing mass transit system. It's likely that these recommendations will be a major component of the governor's proposed budget.
As well they should be. In the last year, the dire condition of our aging subway infrastructure has come into painful focus. Service delays, equipment failures and signal malfunctions have come to define a public transit system buckling under growing service demands, decades of funding neglect and far too much political posturing.
Now that fixing the subways is rightly commanding center stage, our elected leaders should take bold action to not only preserve our public transit system, but also make it more accessible and affordable for those who rely on it the most. Simply put, the subway system is falling short of its reputation as the "great equalizer" where people of all economic backgrounds can afford the fare and access opportunities that help them and their families get ahead. The fare is now out of reach for too many of our lowest-income residents.
Congestion Pricing on the Table
While we don't know what the governor's panel will ultimately recommend, one of the proposals currently under consideration, the comprehensive "Move New York" congestion pricing plan, would untangle our snarled traffic mess while generating enough revenue to dramatically improve the subways, expand service, upgrade roads and bridges and subsidize reduced fares for low-income riders. That's the kind of plan we need.
The subsidy proposal, known as "Fair Fares," is an initiative advanced by the Community Service Society and the Riders Alliance and supported by a broad coalition of anti-poverty groups, unions, advocates, faith-based leaders, and elected officials. It would provide half-priced subway and bus fares to working-age city residents with incomes at or below the poverty level.
The governor has already signaled that his administration supports some form of congestion pricing. The Fix NYC panel includes former city transportation commissioner Sam Schwartz, one of the chief architects of the Move NY congestion pricing proposal. Move NY proposes charging vehicles to enter the Manhattan Central Business District, a surcharge on for-hire vehicles, and a "toll swap" that cuts tolls on seven outer borough bridges to balance out new tolls on the East River bridges
Congestion pricing has its critics, the most prominent among them being Mayor de Blasio, who has argued that congestion pricing would be a regressive tax on outer borough residents. For his part, the mayor has put forward his own proposal to address the city's transit crisis. It involves imposing a modest increase in the state's "millionaire's tax" on the city's wealthiest residents, using a portion of the proceeds to fund Fair Fares.
Understandably, I applaud the mayor's embrace of Fair Fares. And as one of his appointees to the MTA Board, I support his millionaires' tax proposal. But recent passage of the federal tax bill, which severely hurts high-tax states like New York, effectively doomed whatever chance the mayor's proposal had in Albany.