Left in the cold: NYCHA residents suffer during winter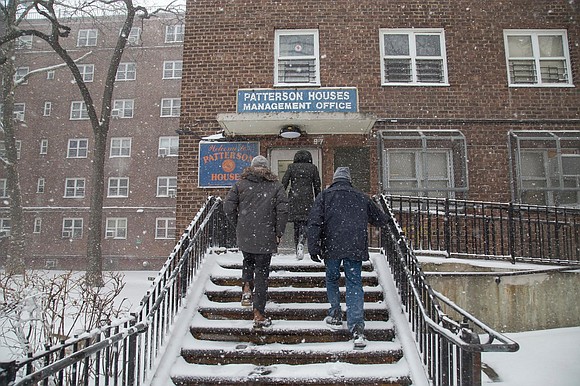 Since July of last year, inspection data show that NYCHA has a reported rate of defective boilers that is five times the citywide average —39.5 percent of NYCHA inspections reported defects compared with 7.9 percent citywide, according to Stingers office.
The city's hardest hit borough is the Bronx, where a total of 11 NYCHA properties didn't have heat. In one report, Cecilia Quinones of Soundview said it was hard for her to sleep at night.
"I have a 7-month-old baby," she said. "I have to literally put her hat and a coat over her to sleep. Her cheeks literally are cold at night and if you're sleeping and you wake up, you touch a child that's cold you don't know what to think."
Reports indicate that the Department of Investigations is once again getting involved with NYCHA in the handling of the heat situation. The investigation centers on heating in Queens at the Redfern Houses in Far Rockaway, where boilers broke down.
NYCHA was previously investigated by the DOI for lying over several years about lead paint inspections.
Public Advocate Letitia James said several tickets complaining about the lack of heat at Redfern were closed in early January and had not been resolved.
In response to the issue Mayor Bill de Blasio said, "The challenge in our public housing buildings is that these are older buildings that honestly for decades did not get the kind of investment and maintenance they deserve."