Major Black presence at Sundance 2018, Jan. 18-28
LAPACAZO SANDOVAL and ART SHRIAN | 1/11/2018, 2:39 p.m.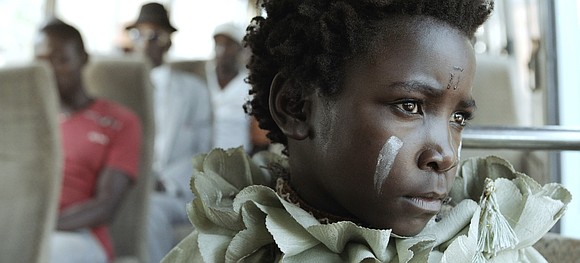 "Come Sunday"
Internationally-renowned pastor Carlton Pearson, experiencing a crisis of faith, risks his church, family and future when he questions church doctrine and finds himself branded a modern-day heretic. Based on actual events, starring Chiwetel Ejiofor, Danny Glover and Condola Rashad
"Leimert Park"
Things get complicated when three friends share a house in South LA's Leimert Park. Directed by producer Mel Jones
"Dinner Party"
A short virtual reality thriller that dramatizes the incredible story of Betty and Barney Hill, who in the 1960s reported the first nationally known UFO abduction case in America.
"Masters of the Sun"
In1983, Los Angeles was spared from utter destruction driven by an ancient evil. The ghetto became ground zero for a drug epidemic that transformed citizens into soul-sucking zombies.
"Pass Over/U.S.A "
This special event is created by Spike Lee, Danya Taymor and Antoinette Nwandu. It's a provocative riff on "Waiting for Godot," capturing the poetry, humor and humanity of this urgent and timely play about two young Black men talking shit, passing the time and dreaming of the promised land. Starring Jon Michael Hill, Julian Parker, Ryan Hallahan and Blake DeLong
RuPaul's Drag Race: A Retrospective of the Cultural Phenomenon
The event is a retrospective of VH1's Emmy-winning "RuPaul's Drag Race" on the heels of its 10th season and a panel hosted by RuPaul with executive producers Randy Barbato and Fenton Bailey, along with Tom Campbell and Pamela Post, senior vice president of Original Programming for MTV, VH1 and Logo.