#Oprah2020 presidential run possibility?
KAREN JUANITA CARRILLO | 1/11/2018, midnight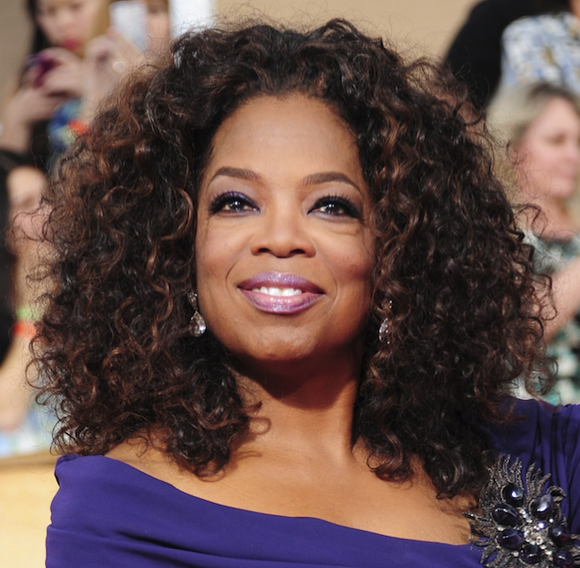 Oprah Winfrey could be our next president!
The megastar's closest friends are confirming that if she had enough support, the former talk show host-turned-celebrity-turned media mogul would consider running for president of the United States in 2020.
There have been whispers about the possibility of Winfrey running for the presidency for a while now.  Her friendship with the Obamas and her own strong personal appeal to so many throughout the nation made her seem like a perfect candidate. She has been asked about the possibility of running in the past and has consistently demurred, stating that she doesn't feel she has the political experience.
Winfrey has never held political office, but she has significant and often impactful political leanings.
With a current president who held no political office before assuming the office, many are hoping that an Oprah Winfrey presidency would herald a progressive leadership that could get rid of some of the devastating federal changes that have so far been made under the administration of Donald Trump.   
Winfrey's speech while accepting the Golden Globes' Cecil B. DeMille award for outstanding contributions to the world of entertainment Jan. 7 spoke of the many inspirational Black people whose efforts helped make her who she is today. She looked back at "all the women who have endured years of abuse and assault, because they, like my mother, had children to feed and bills to pay and dreams to pursue." She talked about how Sidney Poitier's work in entertainment motivated her to create her own self-image in media. She spoke about Rosa Parks' incredible role as the NAACP's lead investigator when the civil rights organization took on the case of the rape of Recy Taylor.
"In 1944, Recy Taylor was a young wife and mother walking home from a church service she'd attended in Abbeville, Ala., when she was abducted by six armed white men, raped, and left blindfolded by the side of the road, coming home from church," Winfrey explained. "They threatened to kill her if she ever told anyone, but her story was reported to the NAACP, where a young worker by the name of Rosa Parks became the lead investigator on her case, and together they sought justice. But justice wasn't an option in the era of Jim Crow. The men who tried to destroy her were never prosecuted. Recy Taylor died 10 days ago, just shy of her 98th birthday. She lived, as we all have lived, too many years in a culture broken by brutally powerful men. For too long, women have not been heard or believed if they dare speak the truth to the power of those men. But their time is up. Their time is up. Their time is up.
"And I just hope—I just hope that Recy Taylor died knowing that her truth, like the truth of so many other women who were tormented in those years, and even now tormented, goes marching on. It was somewhere in Rosa Parks' heart almost 11 years later, when she made the decision to stay seated on that bus in Montgomery, and it's here with every woman who chooses to say, 'Me too.' And every man —every man who chooses to listen."