'Protect yourselves'—Firefighters talk fire safety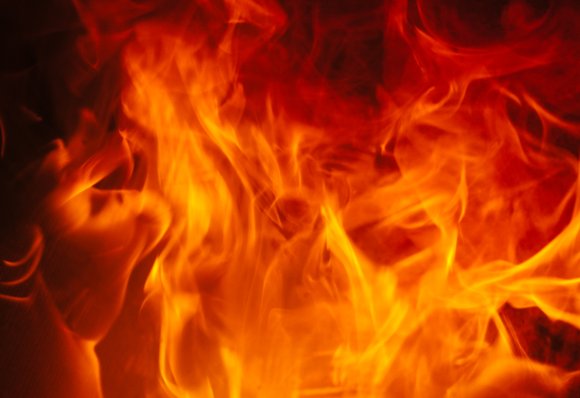 Thirteen people killed by a fire in the Bronx. Seventeen people hurt in a fire in Washington Heights. An elderly woman killed in a Queens fire. Six firefighters hurt in a massive fire in Crown Heights. All of these events took place in two weeks, ending 2017 and ringing in 2018 on a sour note. Could some of these events have been prevented?
According several retired and currently serving members of the New York Fire Department, the answer is yes.
The AmNews spoke with members of the FDNY about fire safety, escape routes and avoiding the human reaction of "It'll never happen to me."
"The only thing we can do is keep outreach going," said retired firefighter Abdullah Granger. "The Vulcan Society [the group that represents Black FDNY members] does this and the fire department at large does this. We have to reinforce these ideas and show them the results from these things are taken seriously."
The winter months bring an uptick in fires around the city because of the various ways people try to keep warm in their homes. Recent reports of New York City Housing Authority residents complaining about the lack of heat prove this point. When heat isn't provided, many New Yorkers will use space heaters and turn on their ovens (leaving the oven doors open) to warm up their residences. A couple of firefighters pointed out how dangerous these methods are.
"There's thousands of complaints about not having a heater in their apartment, so people are just focused on surviving," acknowledged Vulcan Society President Regina Wilson. "But they're not thinking about the cause and effect of what could happen. Space heaters have to be in an open area. Having flammable objects like blankets and covers near a space heater is something you need to think about."
"What you don't want to do is start turning stoves on and boiling water because the CO [carbon monoxide] accumulates in your apartment," said Damon Alston of FDNY Ladder 28. "Yeah, you get heat, but you may be asphyxiated from the CO levels. You don't want open flames of any sort." Alston recommended contacting the landlord first if you're having a heat problem or, if that fails, call 311 to "put more pressure on them."
The fire in the Belmont section of the Bronx was caused by a toddler in an apartment on the first floor playing with the stove and the family subsequently running out of the apartment without closing the door. Leaving the door open allowed the fire to travel up the stairwell and trap residents. The fire in Washington Heights was caused by a woman making toast in her kitchen. That fire eventually required 200 firefighters to put it out.
So what should residents do if a fire occurs?
"You should be aware of your building and your housing situation ahead of time," said Granger. "If you have a fire escape, make sure that the pathway to the window is clear in case you can't get in the hallway. Smoke detectives must be in order. You should check regularly and frequently during the winter months."